ASUS has recently launched its newest laptop, a new ZenBook 13 and a new VivoBook S14 with the newest 11th-generation Intel core processors. We take a quick look at what went down during the launch, and some of our insights as well.
The event started with radio jockey and content creator Jazmin Reyes wondering about your daily activities and having the flexibility to get around and juggling with all of what she does. She then introduces us to an all-new ASUS Zenbook 13, which now features an 11th-gen Intel Core i5 processor with Intel Iris Xe Graphics.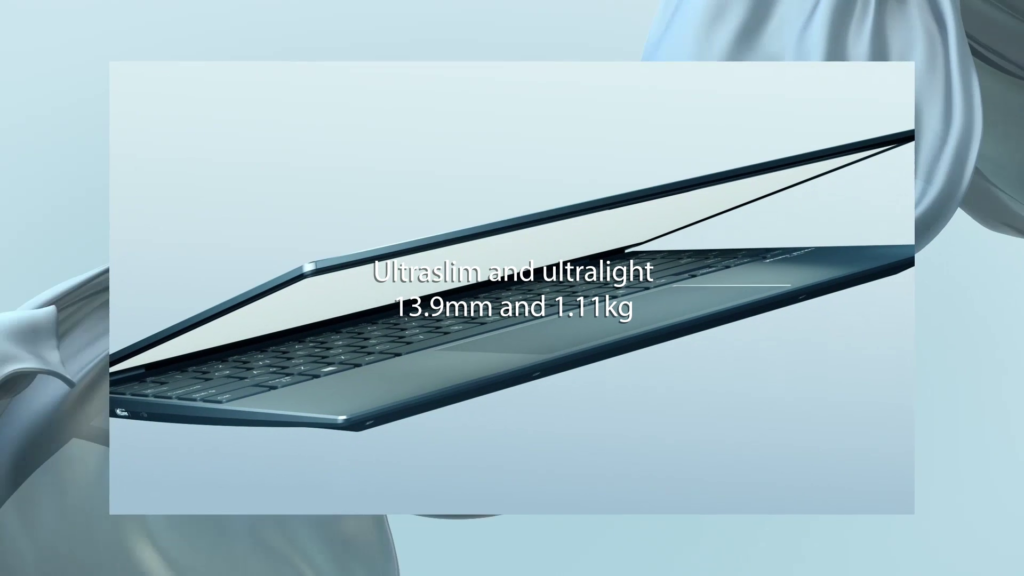 ASUS's ZenBooks have always been light, and this one is no exception. The laptop weighs just at 1.11kg and is 13.9 mm thin. It's not even that heavy nor thick to be carried around, which makes it an ideal notebook for those who want to move around a lot.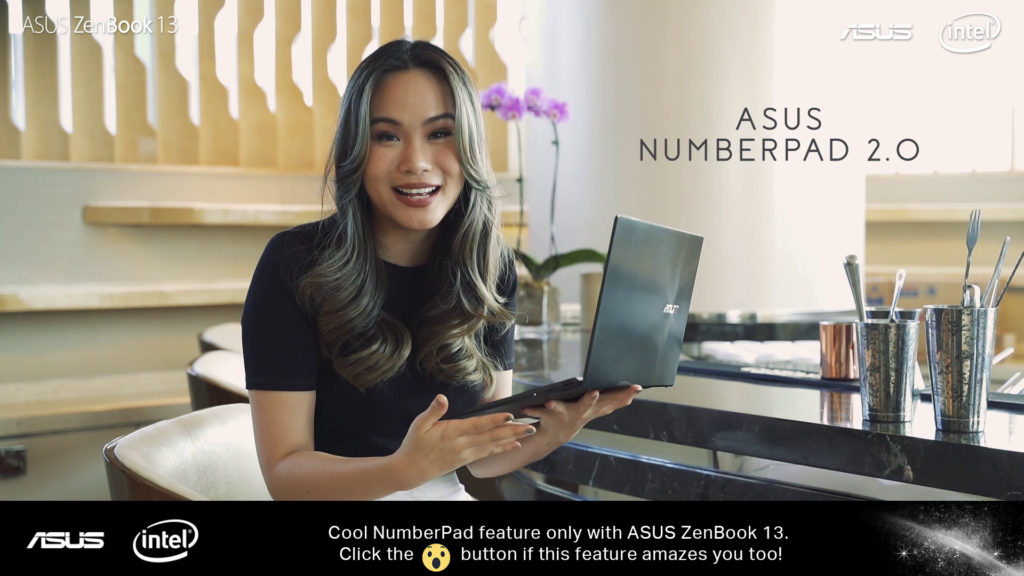 One thing I liked about the ZenBooks (and some ASUS laptops that implement this feature) is how they were able to solve the dependency on number keys with the ASUS NumberPad 2.0 that's right on the mouse trackpad. I, for one, am a heavy numbers guy since I use it for computations and data both at home and in the office. I adore the fact that I can use a numbers keypad within reach, and the idea that I can still use it as a trackpad even while the NumberPad is on.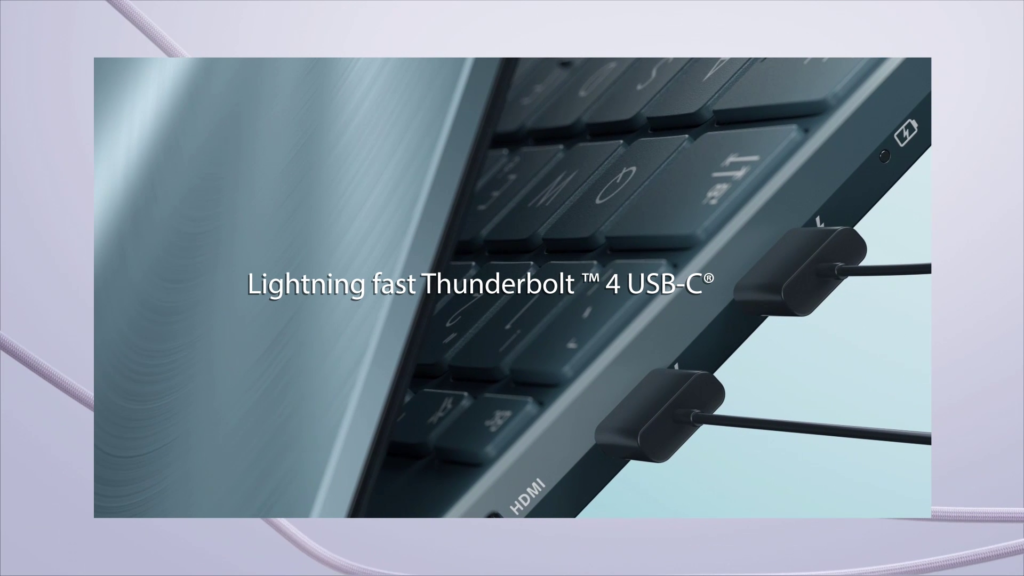 Despite being a lightweight and thin laptop, ASUS made the ZenBook ideal for those who like the ports with more to love. There are two USB-C ports with support for fast Thunderbolt 4, a 3.5mm audio port, an HDMI port, and a USB Type-A in 3.2 generation speeds. Still an impressive feat, and there's no need for much dongles I guess.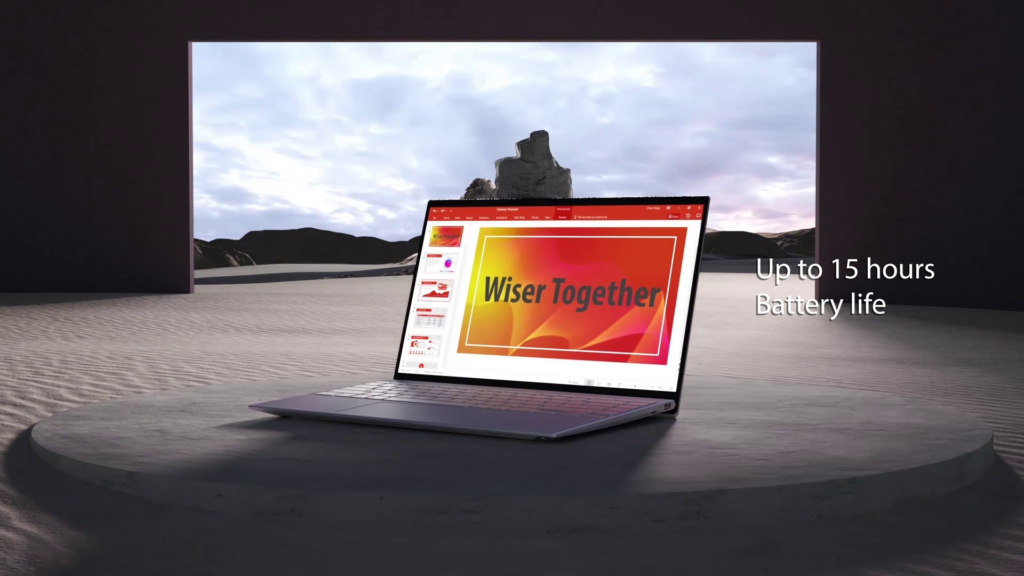 Then, there's the battery life. ASUS claims up to 15 hours of battery life. You can't just claim things like that if you don't have proof, so we went to search online for some ZenBook reviews. True enough, the past generation's average battery life was at around 13 hours, which is above than a usual ultraportable laptop.
After Jazmin explained the key features of the ZenBook, it was Teejay Marquez's turn to showcase the Vivobook. He's currently a lead star for a local BL series, so I guess he's really the person to go when it comes to tapping the market that the all-new Asus VivoBook S14 has — the Gen Zs who want sophistication and performance all in one package.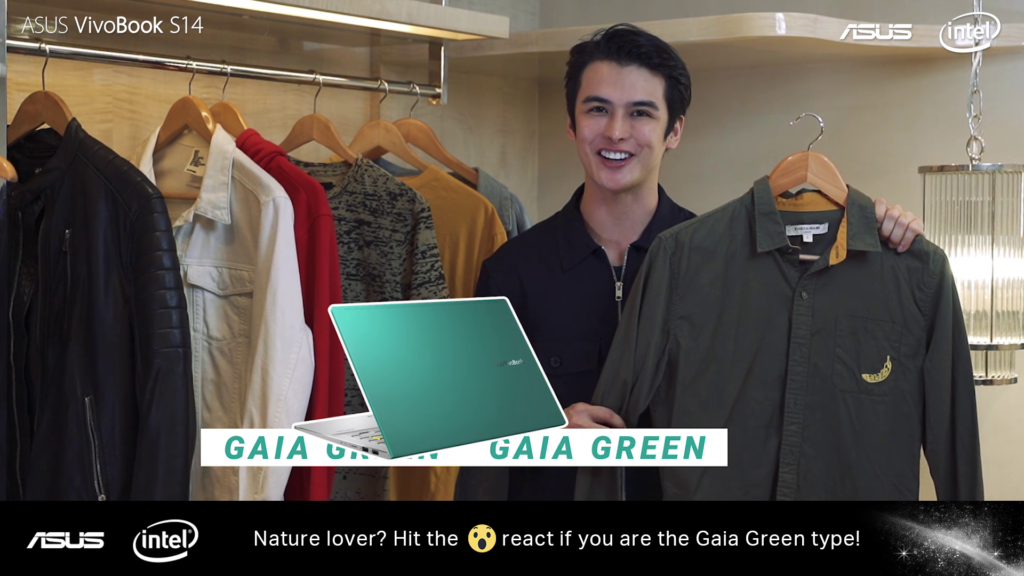 The VivoBook complements your style with an option of four different colorways, namely Gaia Green, Absolute Red, Indie Black, and Dreamy White. I personally love the Gaia Green colorway which makes it a great standout choice not only for the office but for home as well.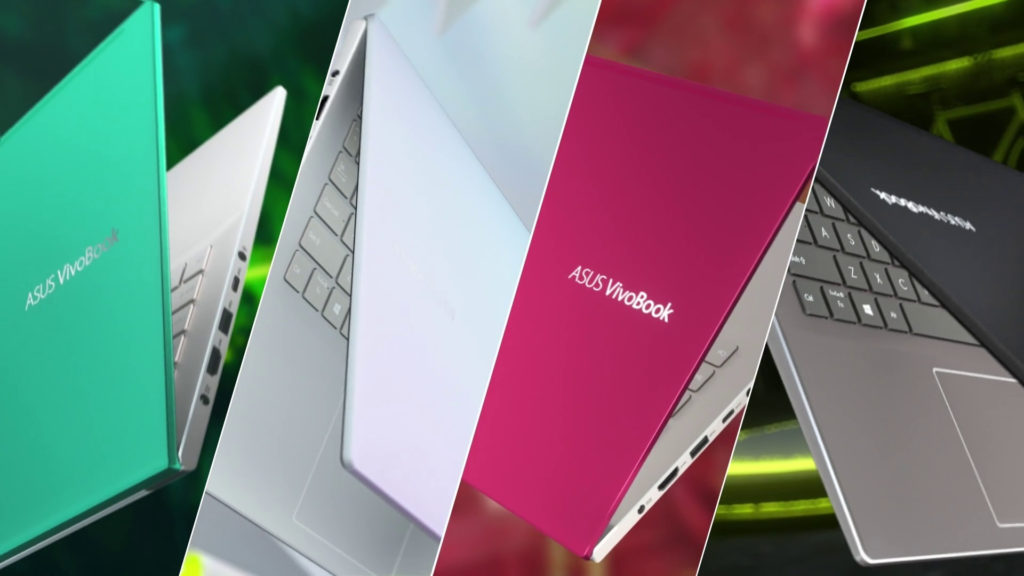 The VivoBook features a colored block for the enter key, which makes it easier to be seen especially at dim environments. ASUS is also bundling a pack of stickers in each VivoBook S14 this time for everyone to freely express themselves. Stickers are the best way to go if you want to customize your laptop and I agree to that!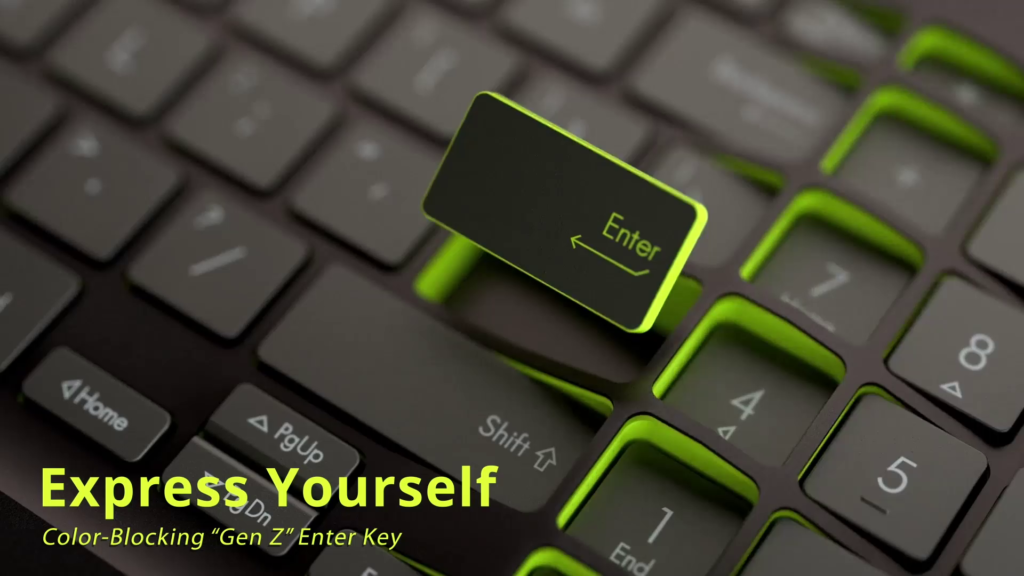 What I really like the most with the new VivoBook is its display. You simply can't go wrong with a great 14-inch Full HD NanoEdge display that offers a near bezel-less experience at 85% screen-to-body ratio. This, on top of the lifelike images thanks to the 100% sRGB color gamut that's very essential for multimedia content creators like yours truly.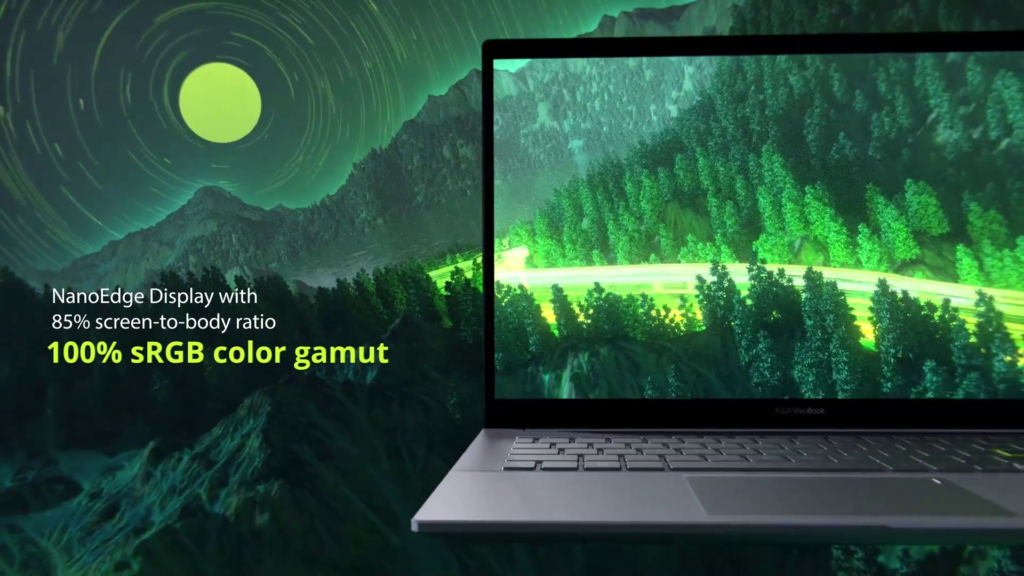 Another cool feature presented was its fast-charging capability. Who says fast charging is only for phones? ASUS touts that the VivoBook S14 can charge from 0% to 60% in just less than an hour. I love that laptops are now going the way of fast charging, too, so everyone can just plug the notebook in and come back after a quick lunch to see its battery almost full and ready to go.
I guess after this recap, one would ask this question. Does the new-gen processor really matter? Definitely. From paper alone, the new Intel Core i5 (the 1135G7 model, in this case) features 3.8GHz of clock speed, which can be overclocked up to 4.2GHz. It's also a quad-core chip with double the threads, providing for more power and multitasking on the go. Intel claims that the new chips are "up to 2.7× faster real-world photo editing and up to 2× faster real-world video editing versus competitive products." Instead of relying on more cores and threads, Intel used Deep learning and better fabrication process to not only bring more power into a 10nm chip, but also process tasks smarter than before.
The all-new ASUS ZenBook 13 UX325 is powered with the latest 11th Generation Intel Core i5 processors, complemented by the new Intel Iris Xe integrated graphics, and comes in the sleek and sophisticated Pine Grey color. The latest ZenBook Classic is available starting today in ASUS Concept Stores and ASUS Official Lazada Store and is priced at just Php 54,995.
Meanwhile, the ASUS VivoBook S14 (S433) is available in two variants. The first comes with the latest 11th Generation Intel Core i5 processors matched with Intel Iris Xe graphics, available in all 4 colors (Indie Black, Resolute Red, Gaia Green, and Dreamy White), and is priced at just Php 49,995. The second variant comes with an 11th-gen Core i7 processor and is matched with NVIDIA MX350 graphics, and exclusively comes in Indie Black and Dreamy White color variants. This variant is priced at just Php 59,995. The latest ASUS VivoBook S will be available starting the first week of November in ASUS Concept Stores, IT Multi-brand Stores, ASUS E-Store, ASUS Shopee, and ASUS Lazada official online stores.
ASUS is also inviting you to join the #BeIncredibleChallenge next month, where one lucky winner will get to take to home the latest ASUS VivoBook S14 with 11th-gen Intel Core processor. More details about that will arrive in just about a few weeks, so stay tuned to ASUS Philippines' pages for more information.