Choosing your gaming monitor is quite hard as there's a lot to select from, but here's one brand you should not skip: LG. They may be known more for mobile phones, audio, and home appliances, but they make decent monitors too. The 24-inch UltraGear Monitor is also one of those, and here's our review.
Our package came with the box with the essentials — a DC power cable, an HDMI cable, the 24-inch display itself, Setting it up isn't hard: You're basically tasked to connect the base, the stand, and the display with four screws. Pretty sturdy, if you ask me.
It has the gaming look
The display has all the look it needs to blend in with your gaming setup. It doesn't scream too flashy, and there's no RGB lighting which is what I personally like. The black matte finish and the subtle gaming accents such as the red colors on the base and at the back are just some highlights.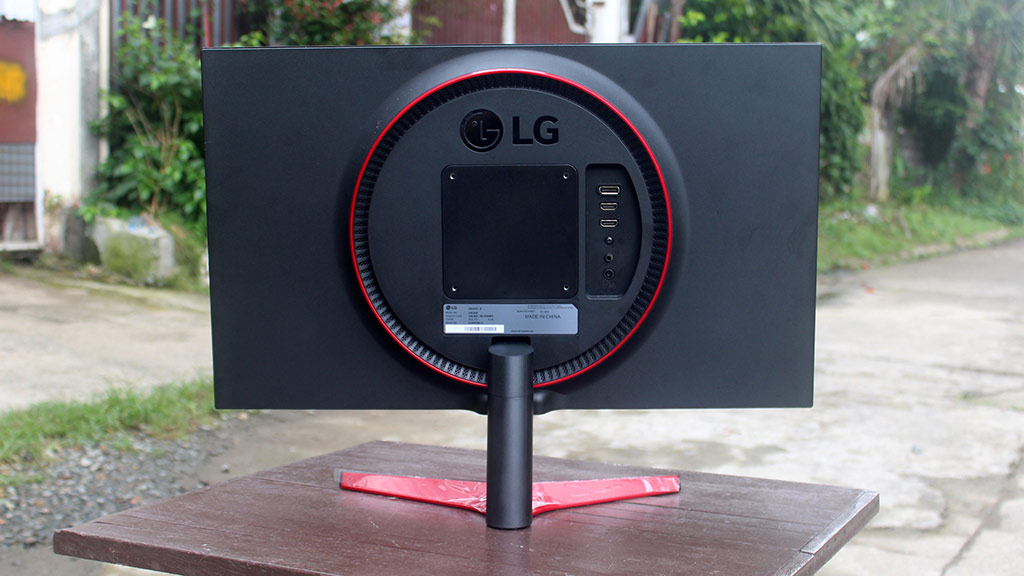 The back features a circular design for the speaker, with ample space in the middle if you wish to install a different display stand. The ports for HDMI, headphones, and the DC power are all beside it.
The default stand, in itself, does not adjust its height and you're only limited to tilting the display. It's quite low and may be at a disadvantage if your table does not have an adequate level. This tend to be a concern with entry-level monitors, so you may want to consider putting in your favorite stand through the VESA mount.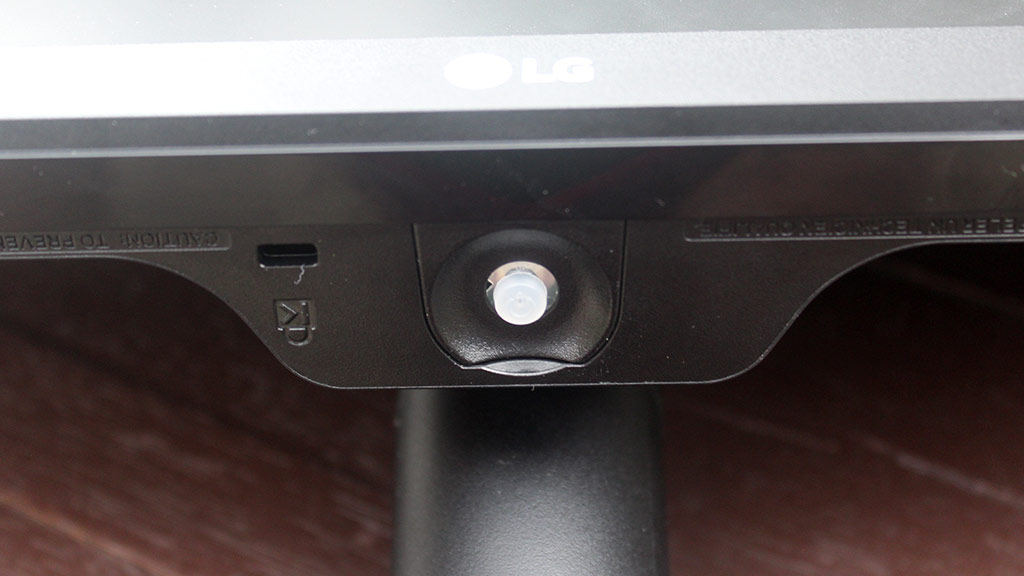 Firing up the monitor on or off is through the joystick-esque button at the bottom of the monitor, and we think it's a genius decision to do such with most monitors sticking to multi-button layouts. Its operation is also a lot easier since you'll have to stick to one button for anything you need such as adjusting volume or changing your game settings.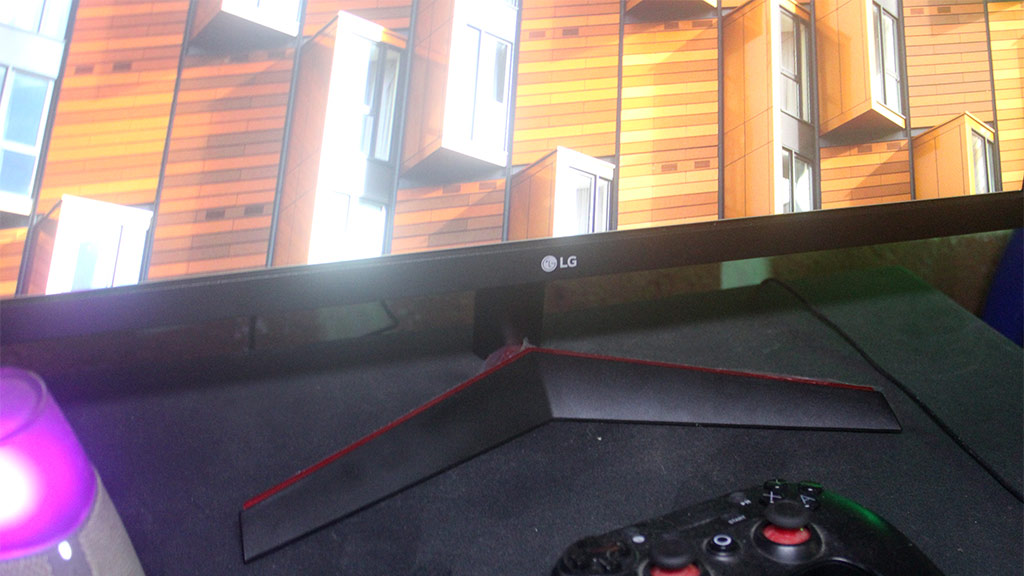 Another concern we found here is cable management. With the default stand, there's nothing for the backward-going cables to stay on, so you'll probably need some twist ties if you want to hide those wires away.
Great gaming performance
We got a week to try this one on, but needless to say, it's been a great experience. I used this to connect to the ASUS ROG Zephyrus G15 I had the other week and the gameplay experience was just amazing. The bezels might be thick for some, but I personally find it just right. Besides, I have a pretty dim room so it wasn't much of an issue.
Unlike with a laptop, we get to enjoy playing games such as APEX Legends on a much larger screen with 144Hz refresh rate for smoother animations and gameplay. The 1ms response time, along with several in-setting options such as crosshair toggle settings, does offer better help in dealing with FPS games.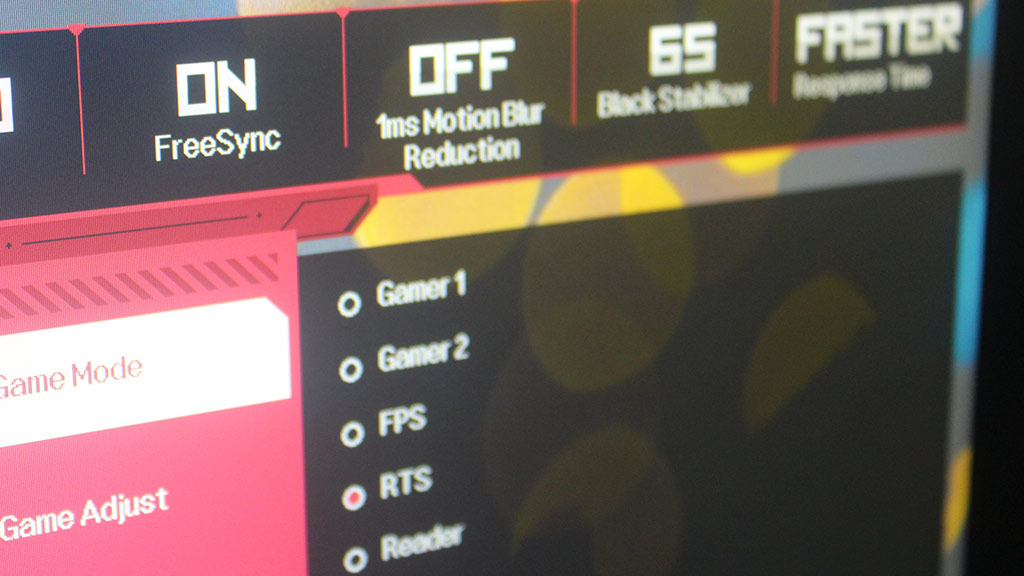 What we have here is a Full HD TS panel, which does not offer higher refresh rates in exchange of more limited viewing angles. You're pretty much using this to play in front of you rather than the side, right?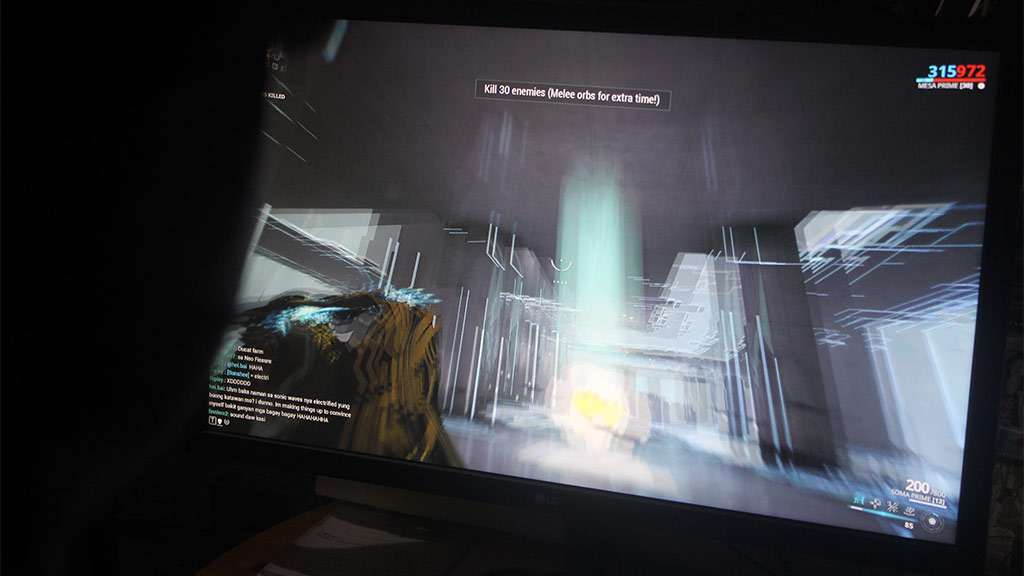 Different pre-set modes are available on the settings panel which does change the impact of how color, contrast, and even brightness in the monitor. Colors may be a bit different but we assure you — when you use this for gaming, the difference is not that noticeable. We didn't get the desired colors we want when we turned this on from the get-go, but you can adjust the colors in the settings to get better results.
A price worthy of the set?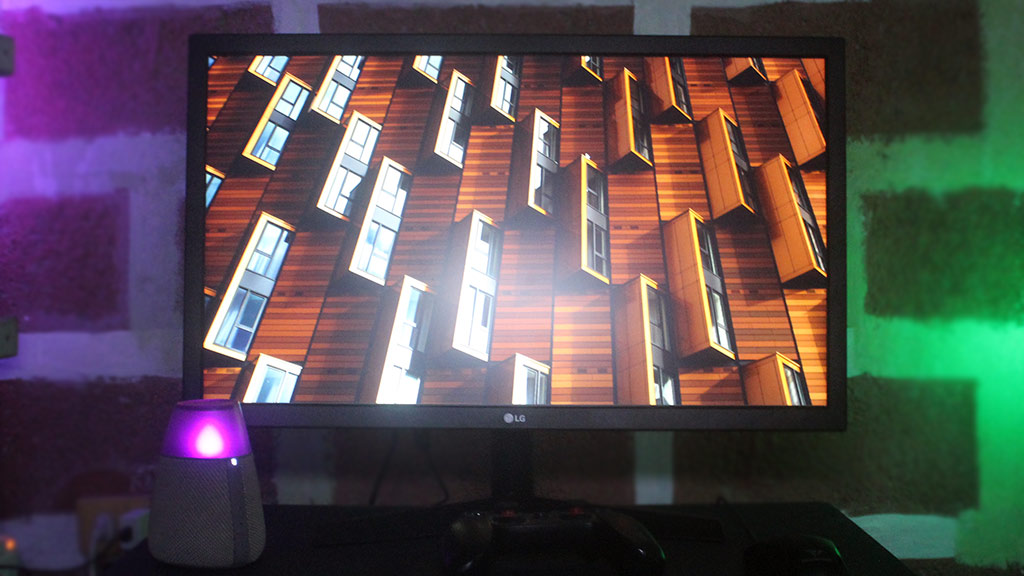 LG is no stranger to making displays, and the 24-inch variant is a decent gaming monitor from the Korean brand. It's got all the bells and whistles of a gaming display for PHP 12,599, and we've had a great time using it for our review. If you're a fan of gaming monitors with high refresh rates and ultra-fast response times, this one's definitely for you.