This is your first look at the all-new ASUS ZenBook Duo,. now upgraded with a more powerful 11th-gen Intel chip and a more responsive display, but with the same familiarity in design and hardware profile you've known it to have.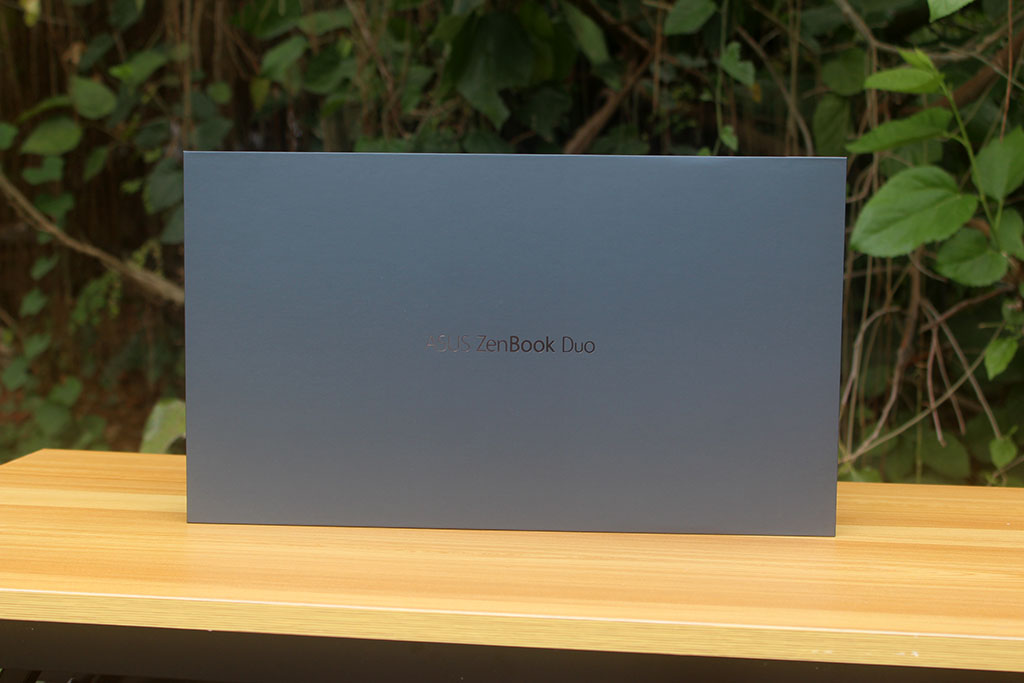 What's in the box?
Opening this cool box that ASUS Philippines sent us reveals what you'll probably be getting once it launches on March 23: the laptop itself, a user guide and warranty manual, a foldable dock for the laptop, an ASUS Pen, and a 65-watt USB Type-C charging brick. This is the same as what we've had with the ZenBook 13 last year, so you can use that as well if you don't feel like taking this charger out of the box.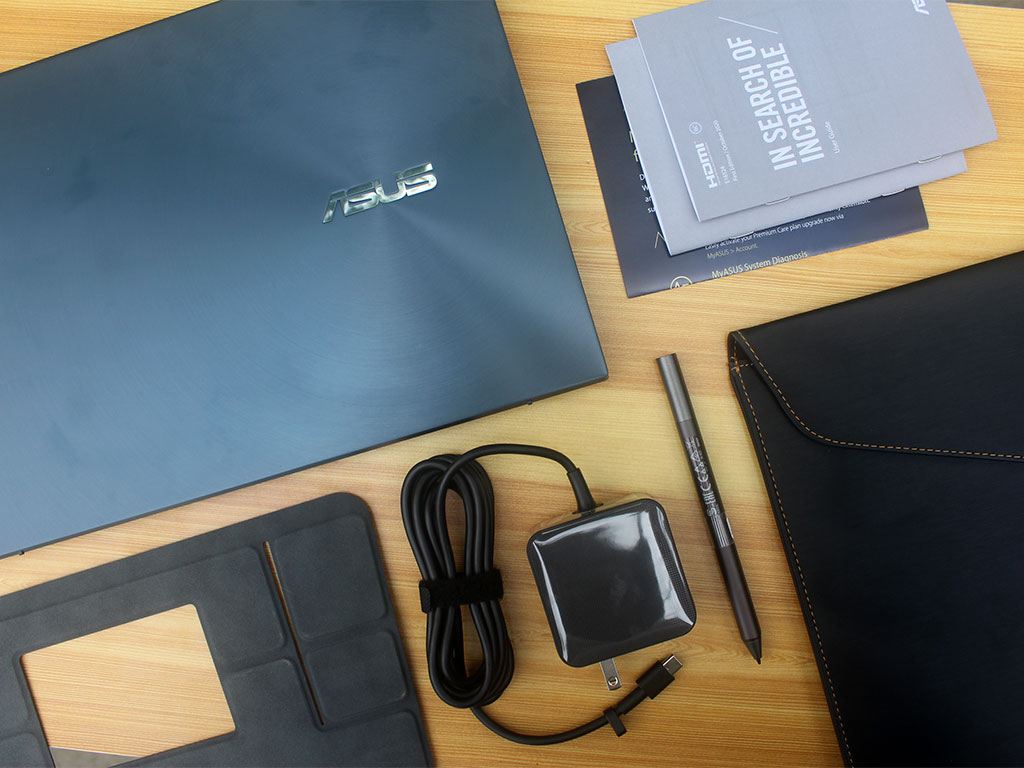 Design: Signature portability with more screen
I oftentimes mistake the ZenBook Duo for another laptop due to its very similar cover design. Heck, you may even think this may be the 14-inch ASUS ZenBook when closed. The Zen-centric design with the ASUS logo at the center-right part makes it all-familiar with users who have seen their designs from 2020.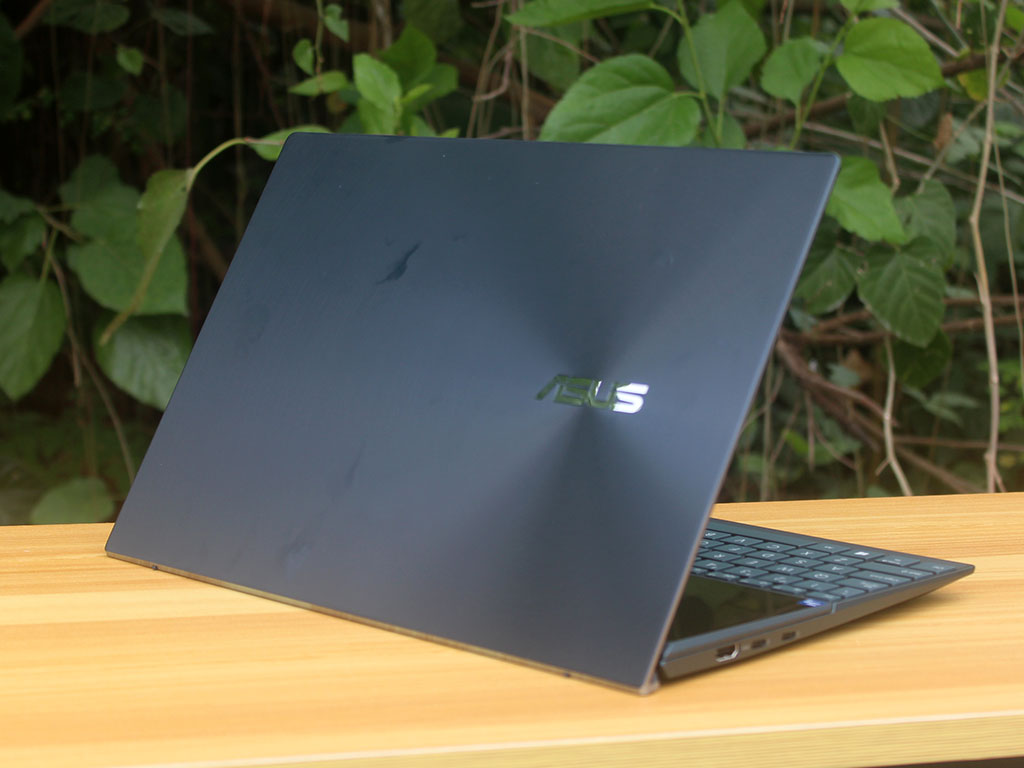 Opening the lid, you have two screens in full glory. You can't really take a preview when you're out in the wild and the laptop doesn't have a battery charge upon taking it out of the box, so what you'll be seeing is the laptop is in full shut-down glory. The 14-inch display plus a secondary display ASUS calls the ScreenPad Plus. Let's talk more of that later.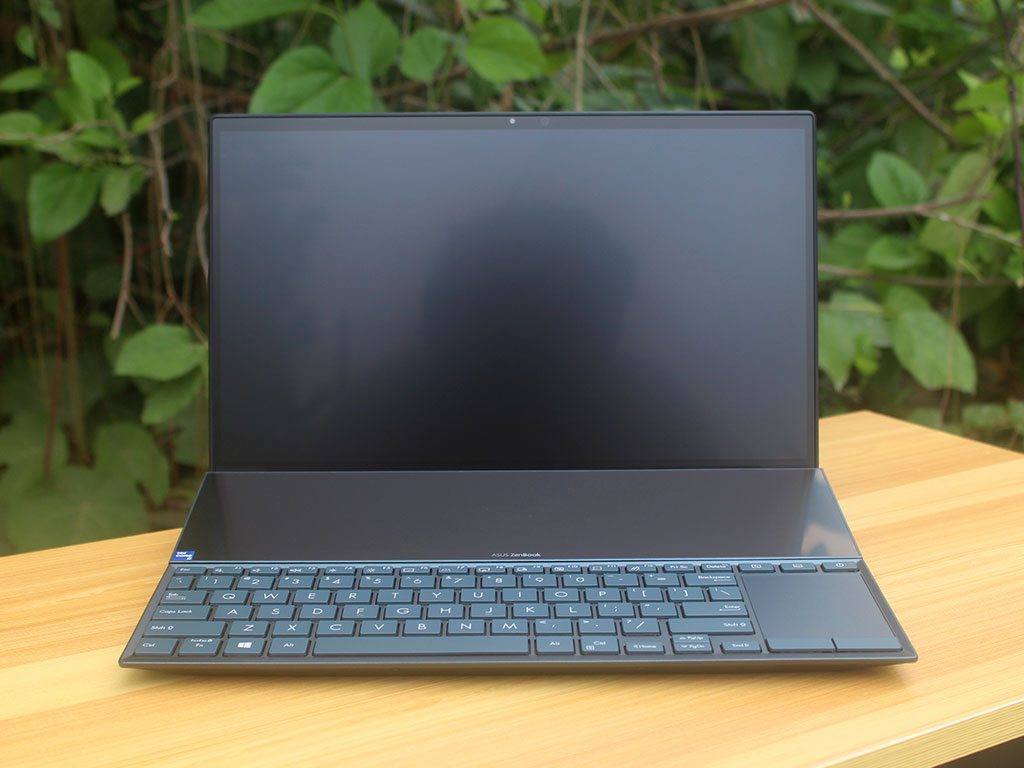 As the second screen covers literally half of the intended part for the keyboard, the layout gets a bit tricky and may be somewhat of a learning curve especially if you're not used to a layout like this.
The full-sized keys are positioned at the left, while the trackpad and the mouse buttons are positioned at the space beside it. There's no armrest here for a more ergonomic typing flow, and here's where that stand accessory comes in. Nonetheless, they feel just right with decent tactility and response, and they are spaced enough for decent typing.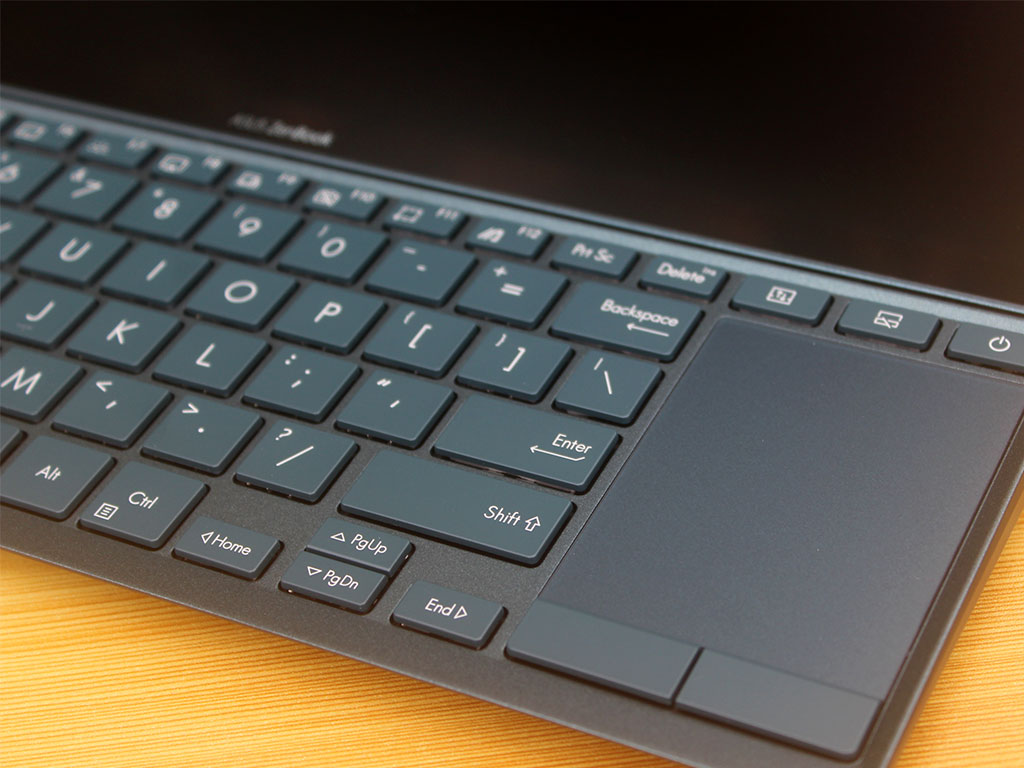 The left and right sides are devoid of vents and are positioned discreetly that you won't be able to see it at first. As the Ergolift hinge design tilts the body for a more comforable use, the ScreenPad also follows as it opens up a crevice for vents. Wise move there.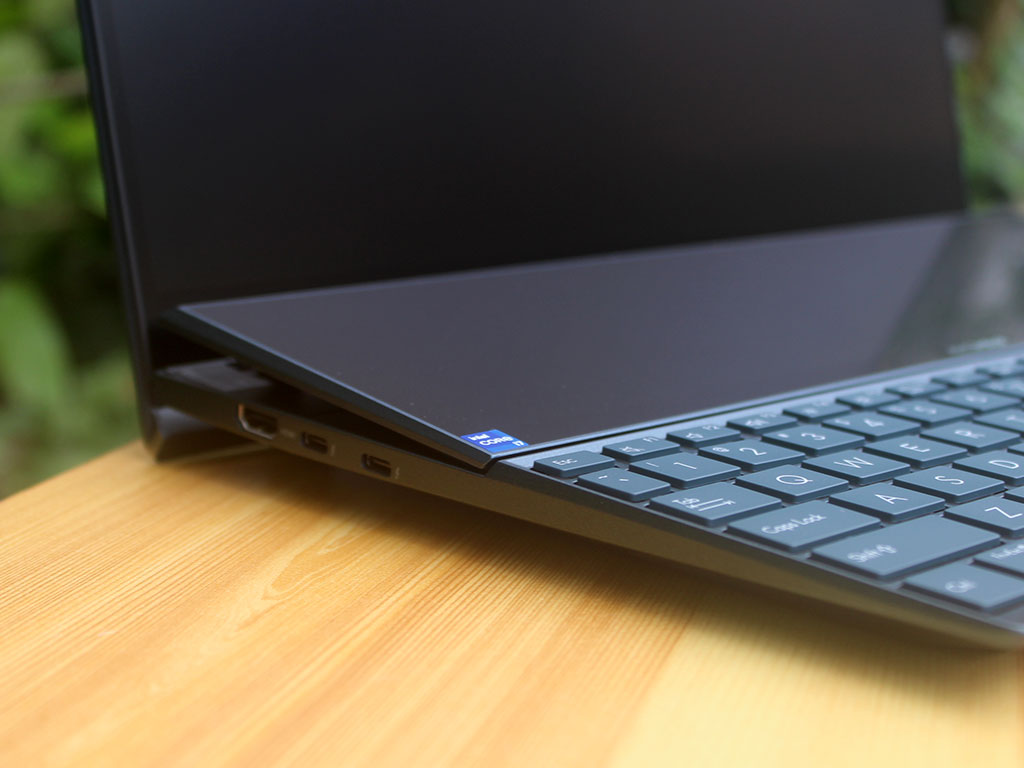 At the left side of the laptop are the HDMI port and two USB Type-C ports that can both act as the device's charging station, thanks to Thunderbolt.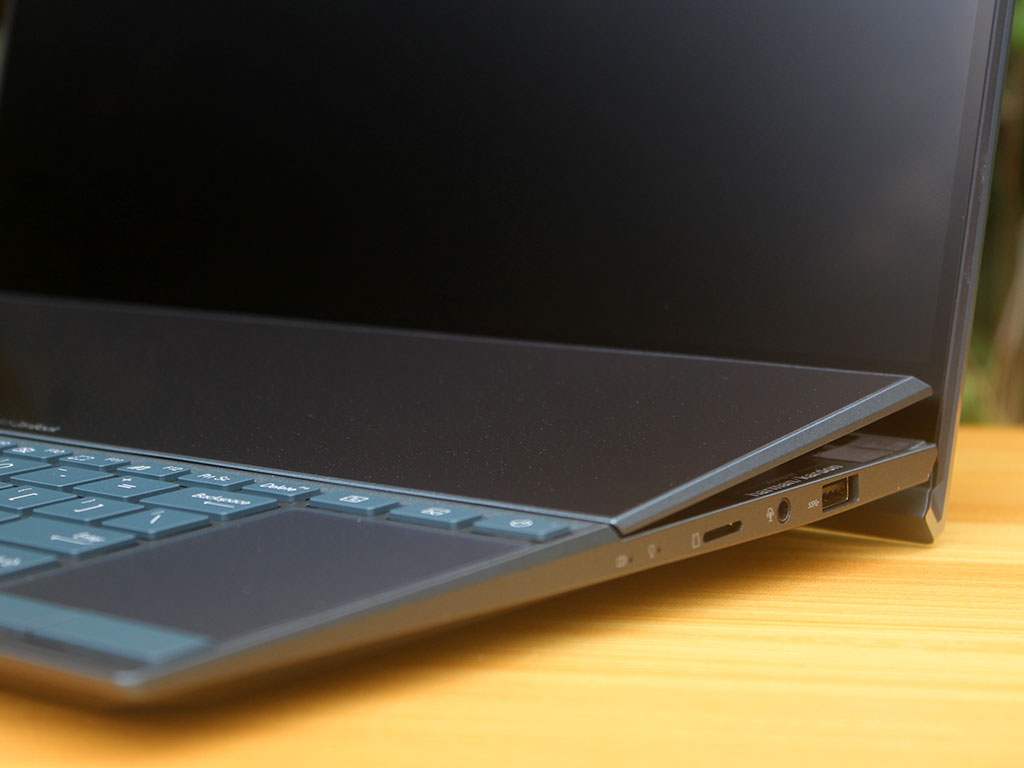 On the right side are the indicator lights for power and hard drive, a 3.5mm audio jack, and a USB Type-A port for plugging in your external hard drive or mouse.
We're done checking out how this looks like, so we plugged it in and charged for a while to see how it works. After the usual Windows setup, here's the full laptop in its powered-up glory. That second screen, to be honest with you, is quite a good extension for productivity.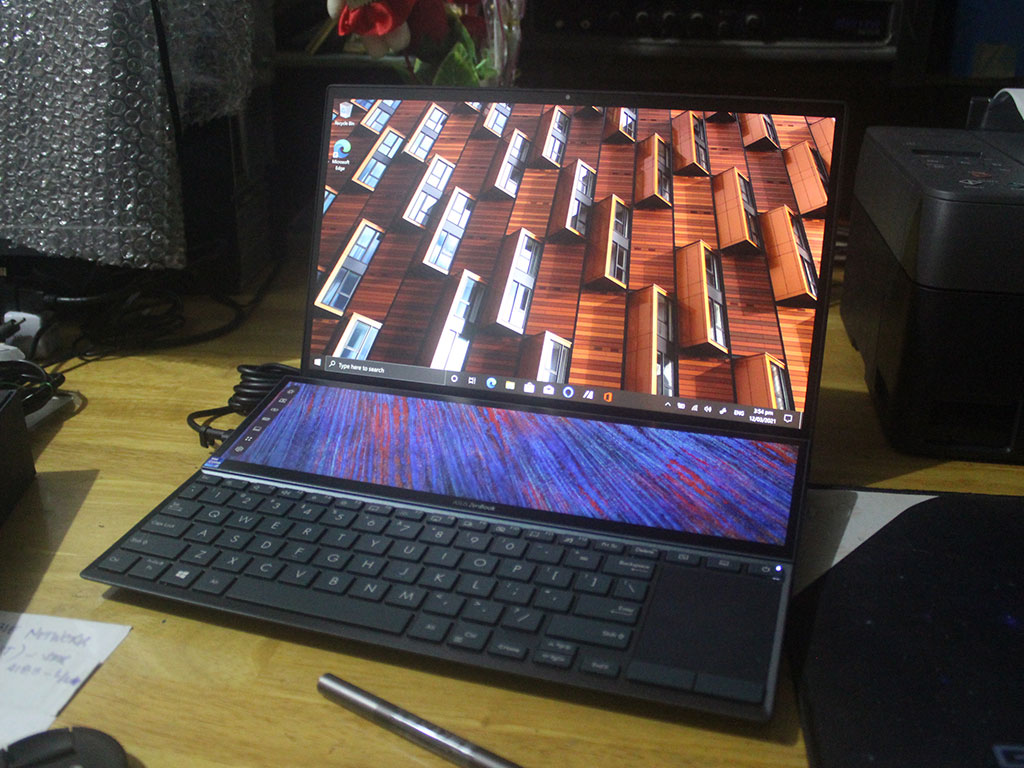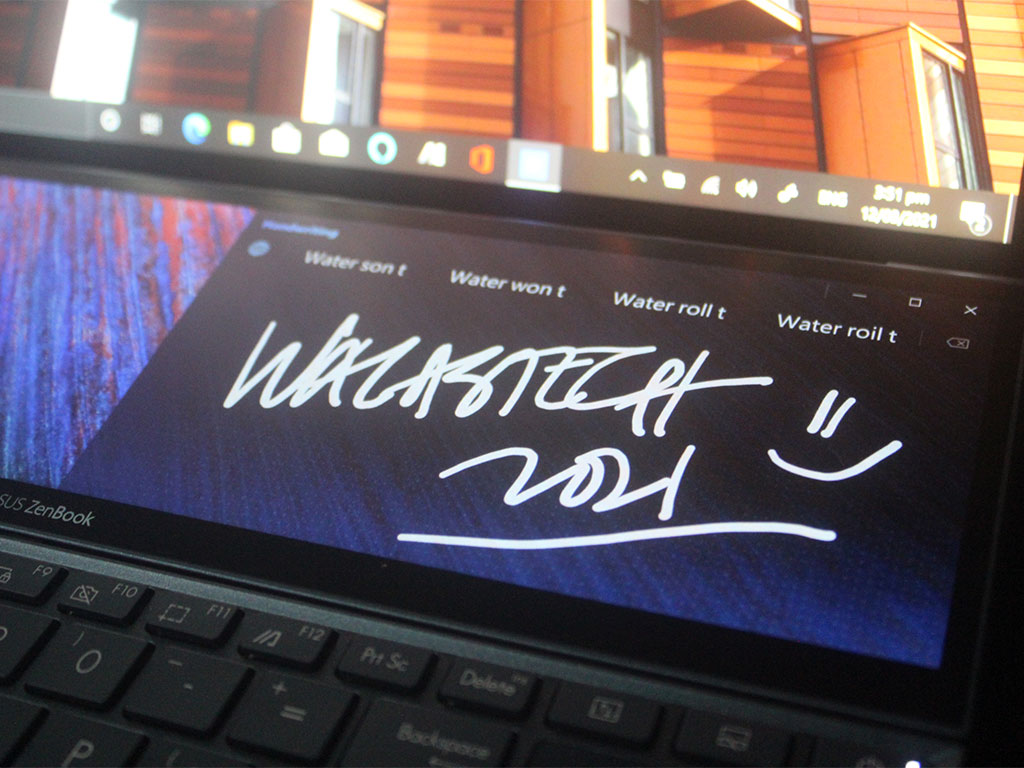 Like the previous iteration, you can transfer displays here to view them while you're working on something else, or even act as an extension toggle for popular creativity / productivity apps such as the Adobe Creative Cloud. The ScreenPad is also just as responsive, with more control options, a toggle for light or dark mode, and even support for handwriting with the Asus Pen.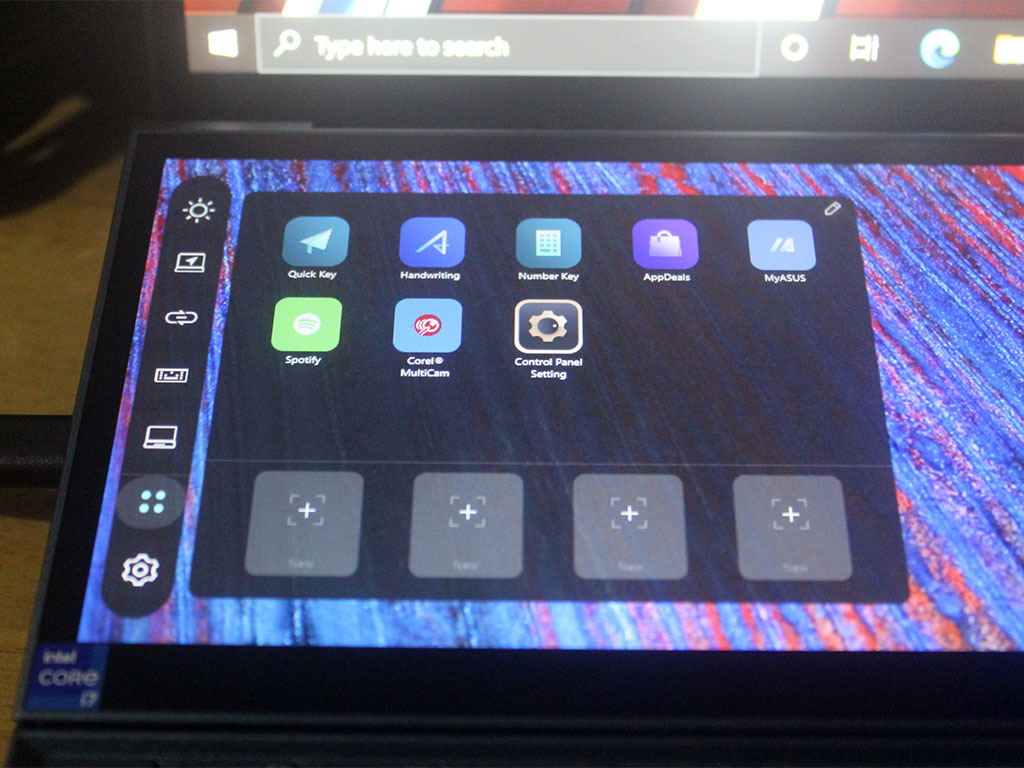 A handful of apps are also here such as a number key, a control panel setting, Spotify, and even a trial of Corel Multicam. You can also use this to lock the keyboard so any accidental presses won't be registered while you work on your ScreenPad, and you can even edit and save a number of shortcuts to speed up your whole process.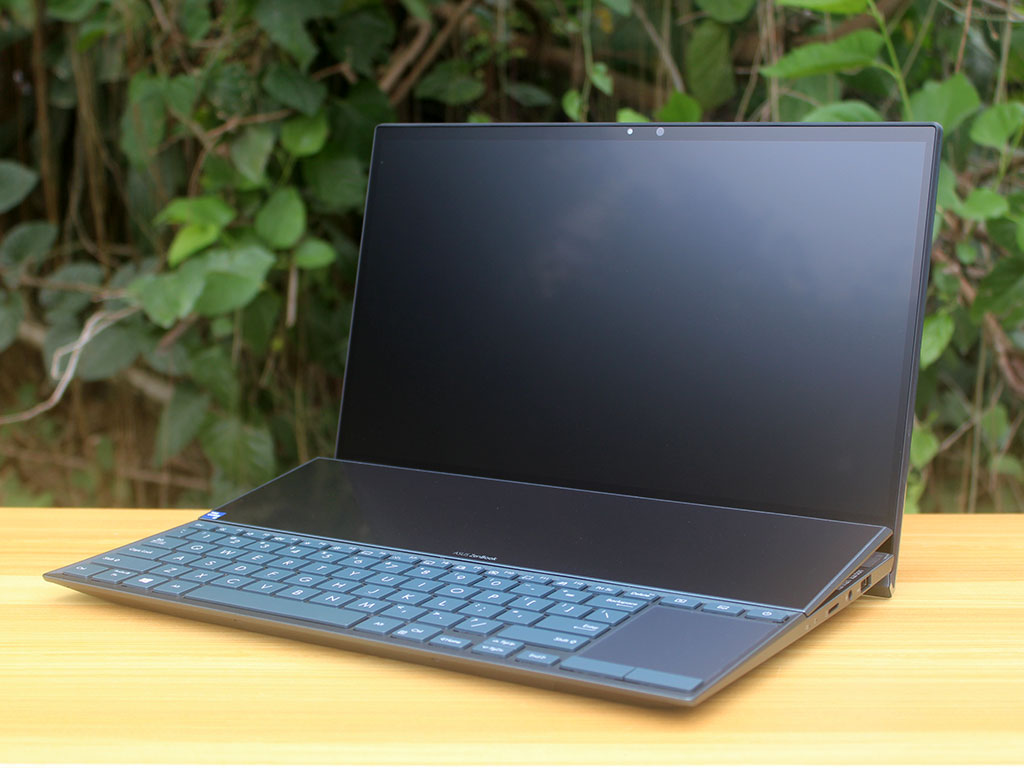 No price has been announced yet for the all-new ASUS ZenBook Duo 14, but we think it's something worth checking out if you're looking for a laptop with full-throttle features for productivity. We're taking this device for a spin and a review will be coming out in a few days.