Several PLDT customers have turned onto social media to complain about a PLDT contractor's practices of overcrowding Network Access Point (NAP) connections to gain more customers.
In a now-viral post, one PLDT customer narrated his experience of losing his Internet Connection and knowing that someone gained it. He narrates how he lost his Fibr connection four weeks ago and to his surprise, he found out that his connection was deliberately removed despite being a paying subscriber for more than two years.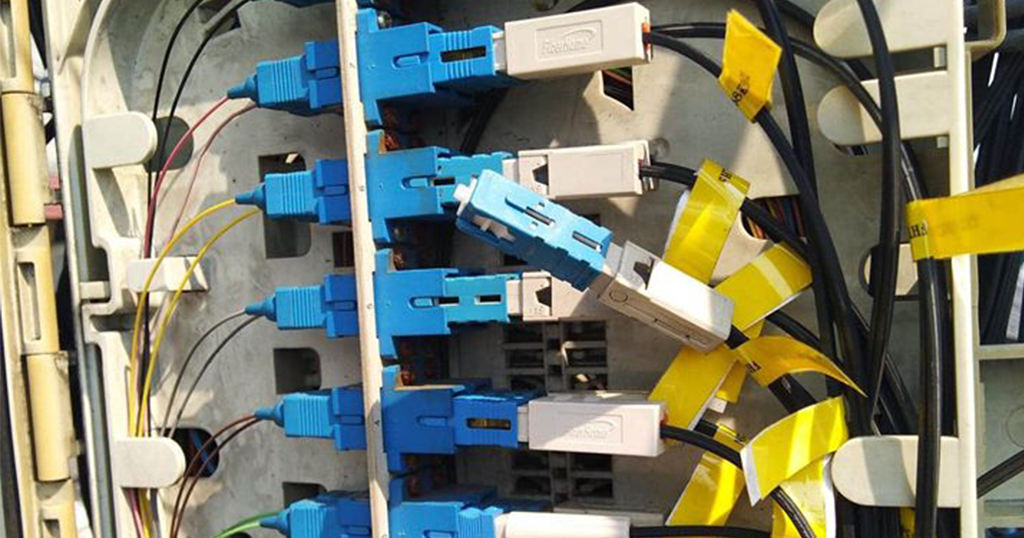 4 weeks ago biglang nawala yung internet namin, LOS, i was constantly following up our tickets and escalating the matter but it seems walang ginagawa yung mga tga PLDT. Paulit ulit na ssbihin sina CONTRACTOR nadaw bahala and whatnot. 3 repair teams na ang pumunta and same thing ang sinasabi, na may nagtanggal daw ng linya namin and hindi daw sila yung dapat magfix, it should be FIBR HOME TEAM daw,. For 2 weeks wala kami internet. Hanggang may fibr home na dumating at ibinalik yung line namin sa poste. Then biglang nawalan naman yung kapitbahay namin ng internet. Same thing daw yung nangyari sa kapitbahay namin nung mag nagcheck ng technician sa end naman nila saying na tinanggal yung kanila at pinalit yung samin and yung previous na technician na nakausap nila.

PLDT told me na iinvestigate daw nila yung matter, itatraceback daw kung sino yung nagtanggal and iaadjust daw yung bills namin. Its been 1 month na. Walang balita sa traceback, hindi na adjust yung bill namin.

John Michael Paredes, Facebook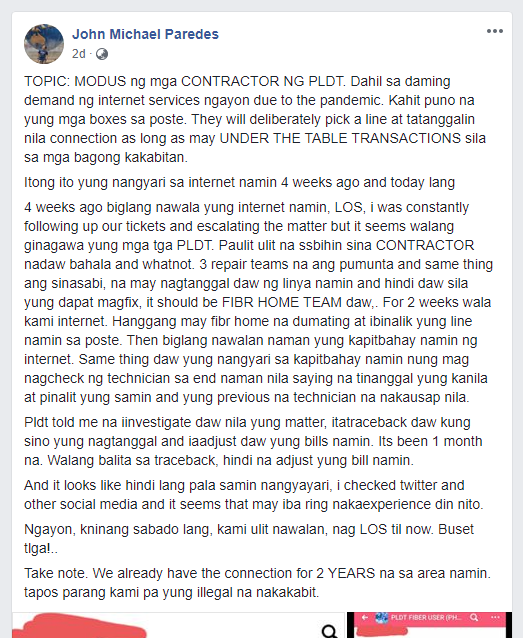 Paredes has also noted that he saw people posting more incidents of this Internet-Switching modus on social media. The customers suspect that the company's Fibr Installation technicians were given 'under-the-table' money to connect new subscribers. In fiber connections, a Network Access Point (NAP) is needed for a subscriber to be connected to the Internet, and oftentimes these are limited in quantity.
Demands for Internet connections have soared since March due to prevalent changes in environment and work/learning conditions in the midst of the Coronavirus pandemic.
UPDATE: PLDT has acknowledged the issue, saying that they are currently investigating the matter.