Recently announced at the Huawei Developer Conference, the Huawei Watch Fit is touted to be a premium sports watch, with many fitness-specific functions in tow. Does it have what it takes to be your gym buddy? Here's our full review.
Huawei Watch Fit specs:
1.64 inch HD AMOLED display, 456 x 280 px
DK3.5+ST chipset
4GB internal storage
6-axis IMU sensor (Accelerometer sensor, Gyroscope sensor)
Optical heart rate sensor
Capacitive sensor
Ambient light sensor
Bluetooth 5.0, BLE
5ATM water resistance
Microphone
battery with up to 10 days standby
Watch case colors: Black, Silver, Rose Gold
Strap Colors: Mint Green, Cantaloupe Orange, Graphite Black, Sakura Pink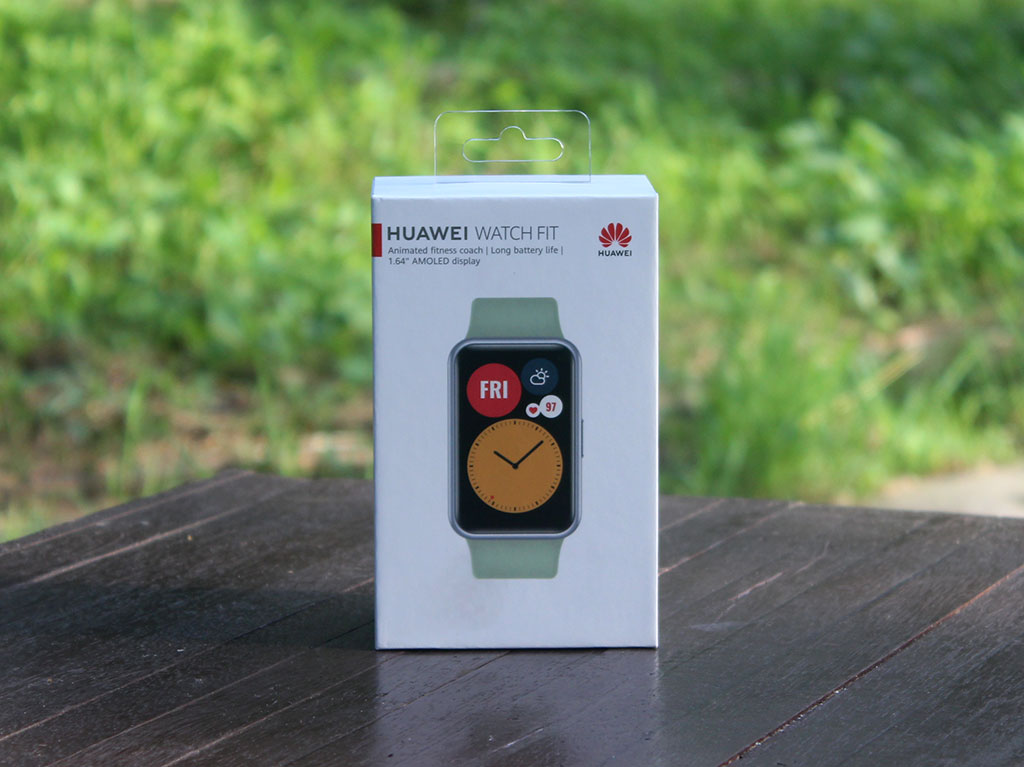 Huawei Philippines sent us a full retail box over a week ago, and we tried it from the day we received it. The box contains the watch carefully tucked with a cushion as normal watches would do. Flip that up and you'll see two boxes containing a 2-pin magnetic charging thimble, and documentation. It's great to see the space in the box maximized for these components.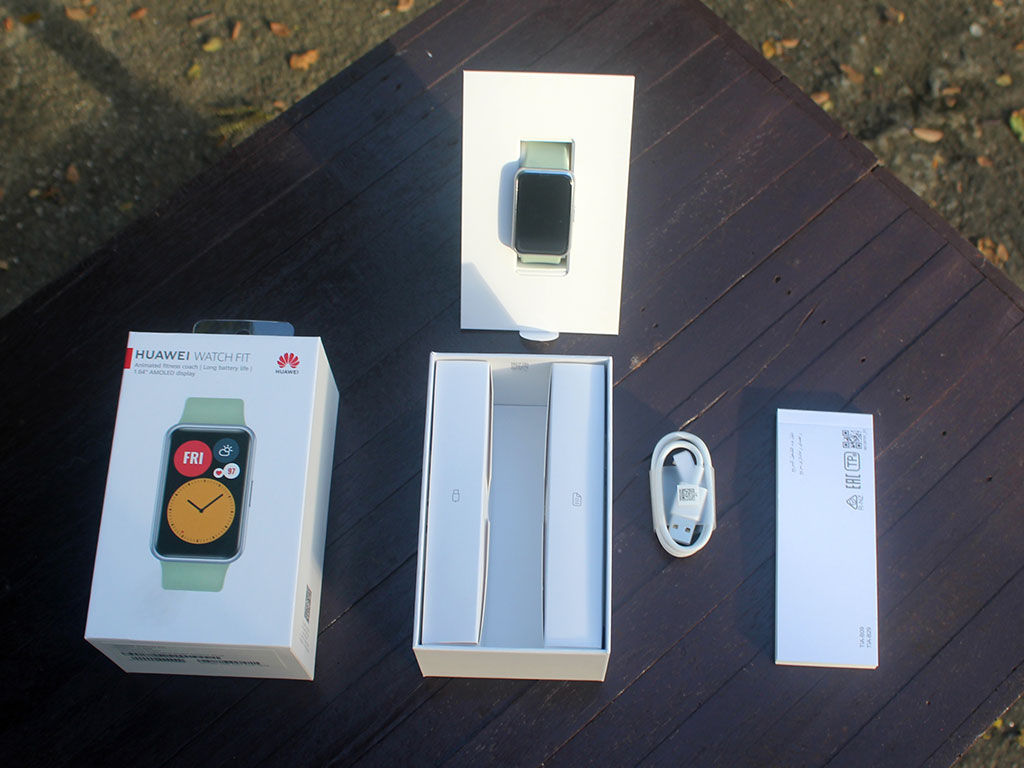 In a league of its own
Call it an Apple watch lookalike all you want, but there's something in the design that makes it unique from everyone else: It's got a tall, rectangular watch base that is something we haven't seen much in a world of smartwatches with square and round faces. The screen part is seamlessly attached to the silver case, which makes swiping across it easier.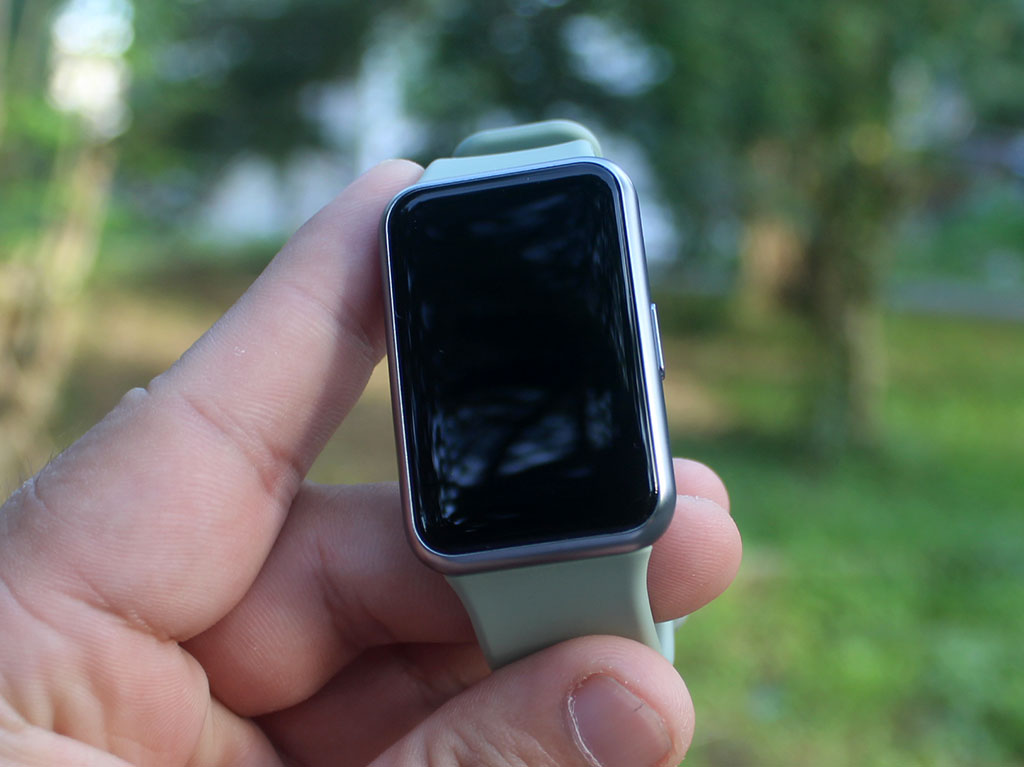 The microphone and the pill-shaped button that performs a lot of functions (more on that later) are all at the right side of the device. The button is linear and offers a bit of resistance so you'd have to press harder than the usual.
At the back are the sensors for heart rate and blood oxygen, as well as two exposed gold pins for the magnetic charging mechanism. You can also see here some pill-shaped spaces as these are locks for the standard-issued classic strap, with ours furnished in a Mint Green color, and these open for possibilities of changing your strap easily as you see fit. It's not much of a dirt magnet, and it doesn't irritate the skin as you wear it.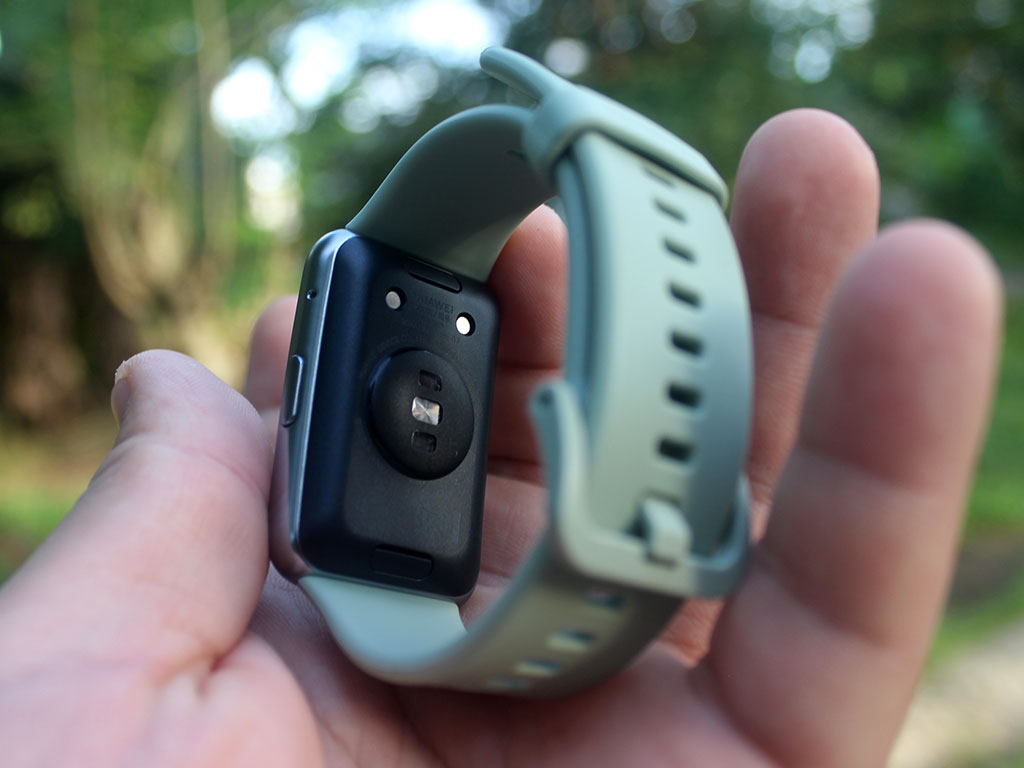 Wearing the band is as simple as wearing your regular watch. It's light enough to not be a distraction on your wrists, and the abundant holes for the stap's security offer a more precise level of fit. We've worn this the past week under the heavy rain and in a pool, and it indeed is one watch that can survive water elements.
Performs as it's advertised to be
Pairing the watch with any phone requires the Huawei Health app (Android, iOS) to be installed first, and setting up is really easy. Once the app updates its device list, just choose the Huawei Watch Fit, and confirm the pairing on your band.
If you've used smartwatches before, then you'll easily get used to this wearable. A swipe from the top reveals common toggles such as Do Not Disturb, Raise to Wake, and the remaining battery life. A swipe from the bottom, on the other hand, has your phone notifications. Swiping on the sides reveals different panels such as weather, heart rate monitor, pedometer, stress level monitor, and music toggle.
Accessing more options, surprisingly, isn't done by swipes but with a press of the side button. You'll see more functions such as setting alarms, screen sleep and always-on display, stopwatch, timer, and Find Phone. Toggling the flashlight sets your display to its highest brightness setting while flashing a pure white hue.
Let's talk about fitness, too. There are 12 fitness guides which are animated with proper forms, and supports tracking of up to 96 different workouts. The watch, by default, also auto-detects which type of workouts are you doing. Post-workout records are all accessible via the Huawei Health app, which is a great help, too.
The built-in GPS may take awhile to start, but offers fairly accurate records of your trips. This helps a lot especially for distance workouts such as jogging, running, or biking.
The AMOLED display rocks
This display, hands down, is one of the most impressive I've seen in its price range. With an AMOLED display in tow, the screen offers deeper blacks and near-accurate colors. Viewing angles are great, and it is legible enough under hot sunny noon.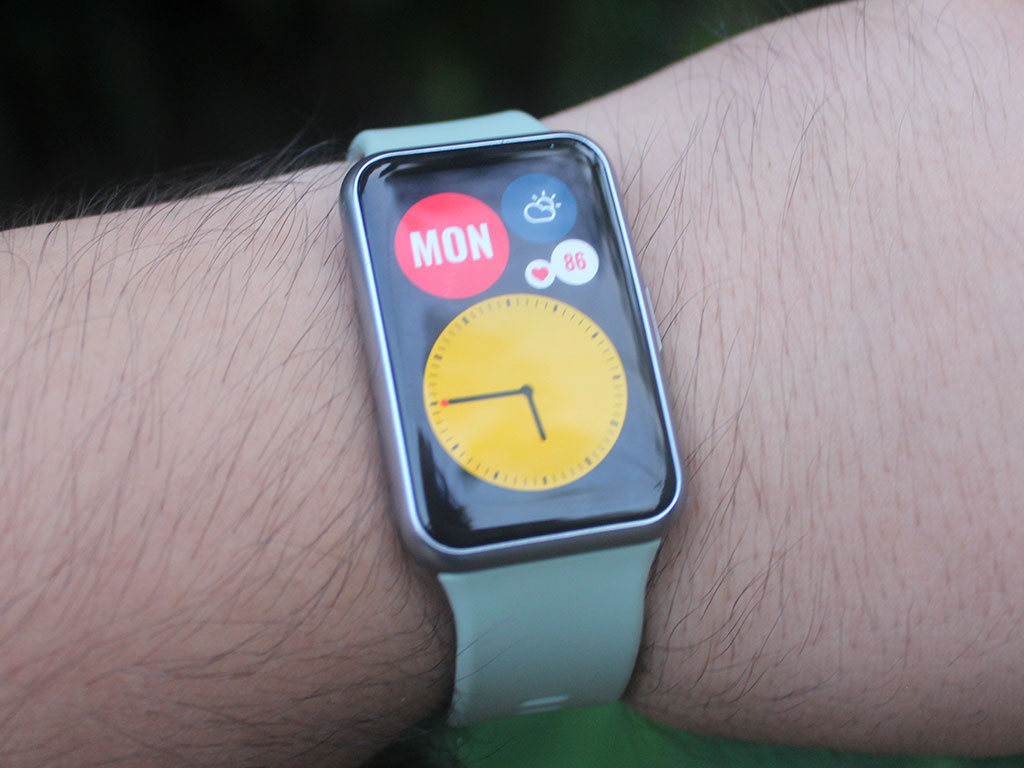 Great battery life
Lastly, can I just say how much I'm impressed with its battery life? Even when connected all-day to the phone with lots of notifications and vibrations for alarms, the Watch Fit has managed to last eight days of continuous use on a single charge. That's thoroughly impressive. Recharging it takes just a little over an hour, which is very much welcomed.