Alternative app stores are coming to Android phones, and that includes Huawei's bid to create its own ecosystem in its devices. Enter the Huawei AppGallery, a new store for downloading apps specifically onto Huawei gadgets. Here's what we think are the top features of this store, and why it's worth a try.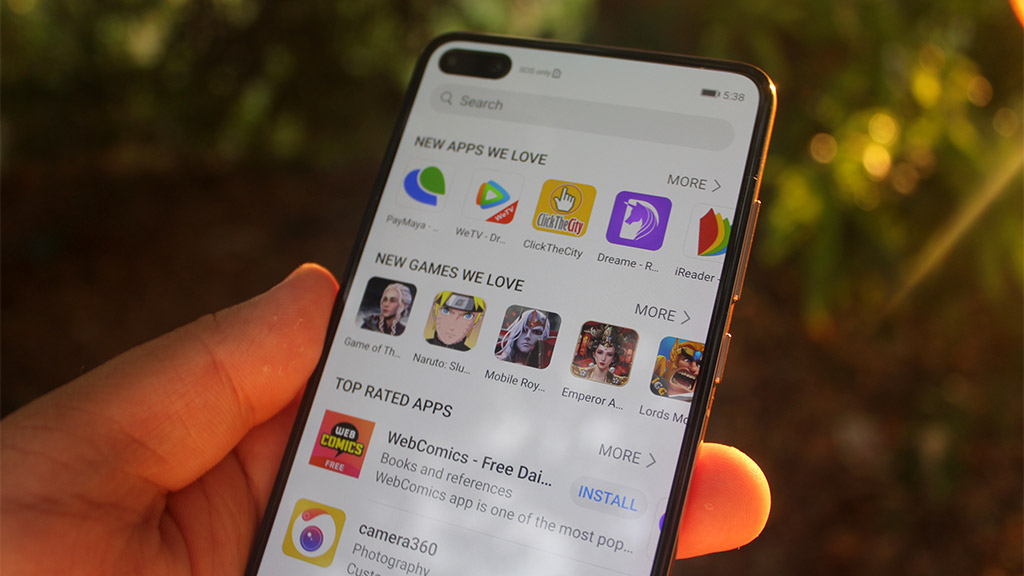 It's just as secure as other app markets out there
This, I think, is one of the reasons why you should consider this. With the growing number of apps that are going into app stores with intent to hack or steal information from your devices, you can never be sure with those you install. Huawei's ever-growing AppGallery, thankfully, isn't just a new market out of the park. It's built with stringent measures and tested with the best companies to ensure your device doesn't get any virus from installation to daily use.

During installation, AppGallery protects app data from being read for nefarious purposes and avoids user data leakage via procedures such as sandboxing, memory protection, periodic backtesting and customer service feedback.
To protect user privacy during app usage, the AppGallery also conducts inspections for apps that call, collects or upload sensitive data from users without permission, and scans apps for loopholes, vulnerabilities or backdoors.
Moreover, HUAWEI AppGallery also screens, monitors, and re-inspects the third-party apps in the AppGallery, a process that successfully identifies and isolates malicious, rogue, or Trojan horse apps straight from the source. By combining the intelligent detection methods and manual real-name authentication, AppGallery provides full-fledged coverage for users against most conceivable threats.
Less taps, more fun
I find the AppGallery interface more intuitive and user friendly, mainly due to more convenient functions. If I want to install an app, I can just press the Install button on the side and keep on scrolling while the AppGallery does its job. It honestly saved me time from installing a lot of my apps from each app page when I first opened my Huawei P40, while letting me scroll down to check more apps I should try.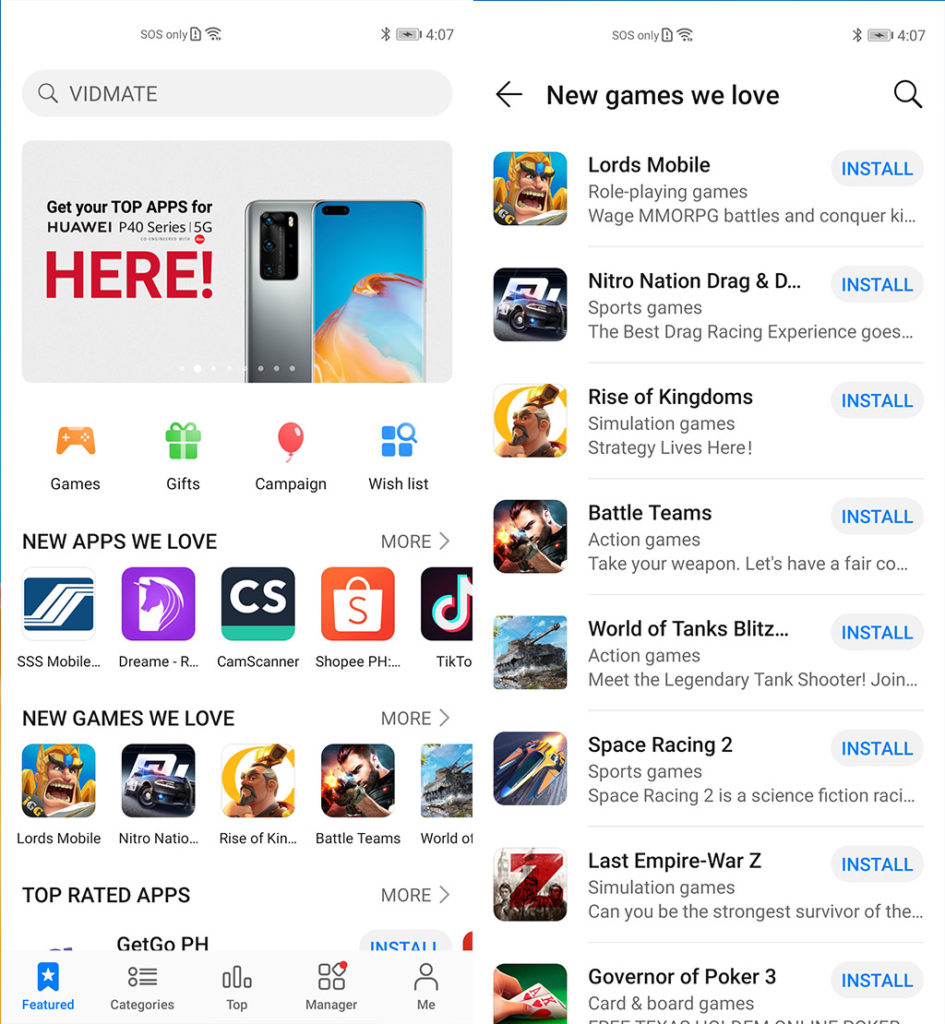 More controls for those who need not to see things
There are also more controls for those users whose phones oftentimes get played around by other people like their children. Restrictions to rated games are available at the settings panel to determine up to what kind of games you want to see on your AppGallery. There's also a "Child download reminder" function for parents that gives children the freedom to use Huawei devices without the intrusion of inappropriate or ill-intentioned apps.
Your favorite apps are either already here or already coming
I have to be honest, I was surprised by the huge number of commonly-used local apps that are already available for download from the AppGallery. Those such as Lazada, Camera 360, Shopee, SHAREit, Viber, GCash, SnapChat, BDO, Globe Rewards, PayMaya, Klook, PhotoGrid, Philippine Airlines, CLiQQby7-Eleven, Booky, MetroBank, Union Bank Online, SSS, Wattpad, Eastwest Bank, and Meralco are all available for download.
Popular apps and alternatives such as WeSing, AliExpress, WPS Office, Microsoft Office, CamScanner, OfficeSuite, Aqua Mail, Bamboo Paper, HERE WeGo, Opera Browser, Wattpad, PhotoGrid, Viber, and Camera 360 are also here. By most times, you can also download an app file (commonly called an APK) from a reputable website such as APKPure to sideload or install directly into the phone.
These are main reasons why I think the Huawei AppGallery is worth a try. While it takes a new experience, these ones are just as good as the ones you're used with.