We were that Shopee has started to implement Value-Added Tax (VAT), in addition to increased transaction fees, to its sellers beginning this August.
In statements some Shopee sellers posted on specific Facebook groups, the eCommerce platform raised the transaction fee for 2%, plus VAT, for each product sold. Here's a sample computation: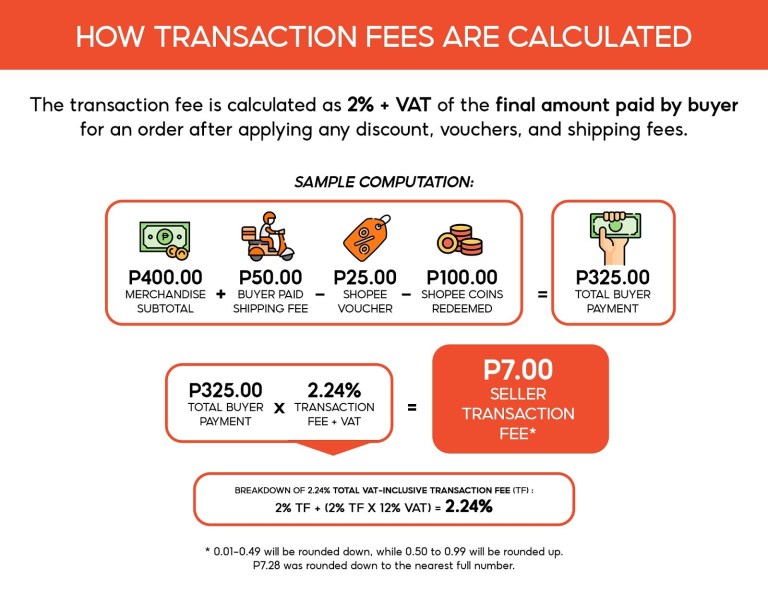 The SEA Company-led regional shopping platform previously offered 1.5% transaction fees to its sellers, inclusive of VAT. The new scheme is a result of offering more payment options for its customers, which now include ShopeePay, Cash on Delivery, Credit or Debit Card, Online Banking, Remittance/Payment Centers, Over-the-Counter Payments, and Bank Transfer.
The new fees will reflect on new successful orders starting today, August 1, 2020. Sellers were notified as early as last week and reminded again yesterday, July 31, via an in-app pop-up message.