Heads-up to those wanting to purchase Lenovo or Legion laptops and desktops: The company has just announced that it will extend its premium warranty for these devices to three years.
The new 3-Year Premium Care service is bundled for free upon purchase of IdeaPad, Yoga, and Legion laptops and the IdeaCentre and Legion Tower gaming desktops with Intel Core i5 or i7 and AMD Ryzen 5 or 7 processors.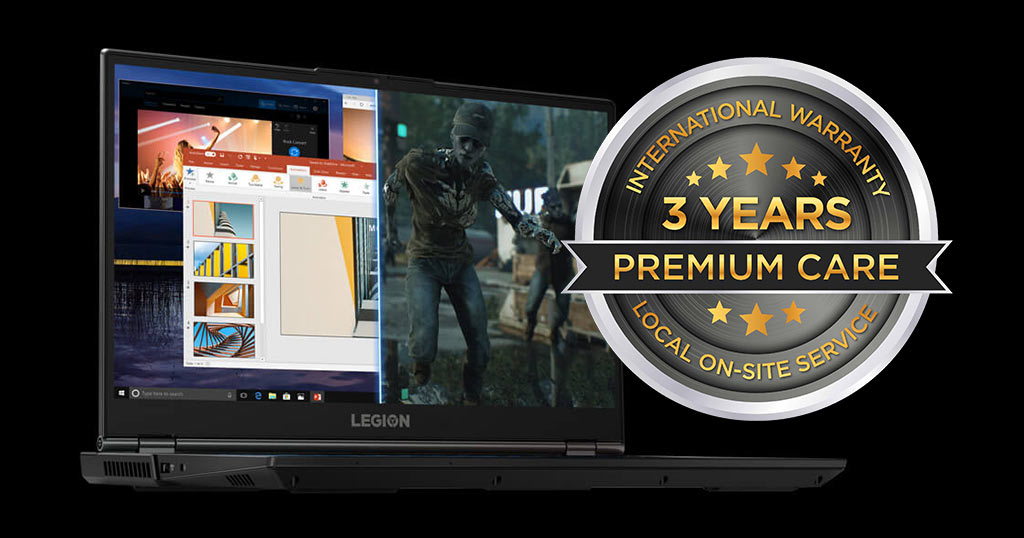 Lenovo's Premium Care service aims to provide a hassle-free maintenance experience for Lenovo and Legion users alike with services including a 24×7 access to Lenovo technicians via phone, chat, e-mail, and WhatsApp, comprehensive support for hardware, peripherals, and software, on-site Repair on the next business day, assistance on new users, and annual PC health checks.
Among those included in the warranty extension are the following:
IdeaPad Slim 5
IdeaPad Slim 5i
IdeaPad Flex 5
IdeaPad Flex 5i
Yoga Slim 7
Yoga Slim 7i
Yoga C940
IdeaPad Gaming 3
IdeaCentre AiO 3
IdeaCentre 3
IdeaPad Gaming 3i
IdeaCentre Gaming 5i
Legion 5
Legion 5i
Legion 5pi
Legion 7i
Legion Tower 5i
Additionally, those who want to extend their current 2-year warranty may visit the nearest Lenovo service center. Charges apply — The extension from 2-Year Premium Care to 3-Year Premium Care costs PHP 5,300. Users are allowed to extend their Premium Care warranty up until six months before the expiration of their outstanding device warranty. Meanwhile, those with devices currently under Lenovo's 2-Year Carry-In Warranty can upgrade to the 3-Year Premium Care Warranty solution for PHP 9,100.