Grab has announced that it will resume GrabCar services on Monday, June 1, as the National Capital Region goes on a General Community Quarantine and enabling the gradual resumption of activities in the region. What can you expect with Grab's return to car transport services? Here's a quick rundown of all you need to know.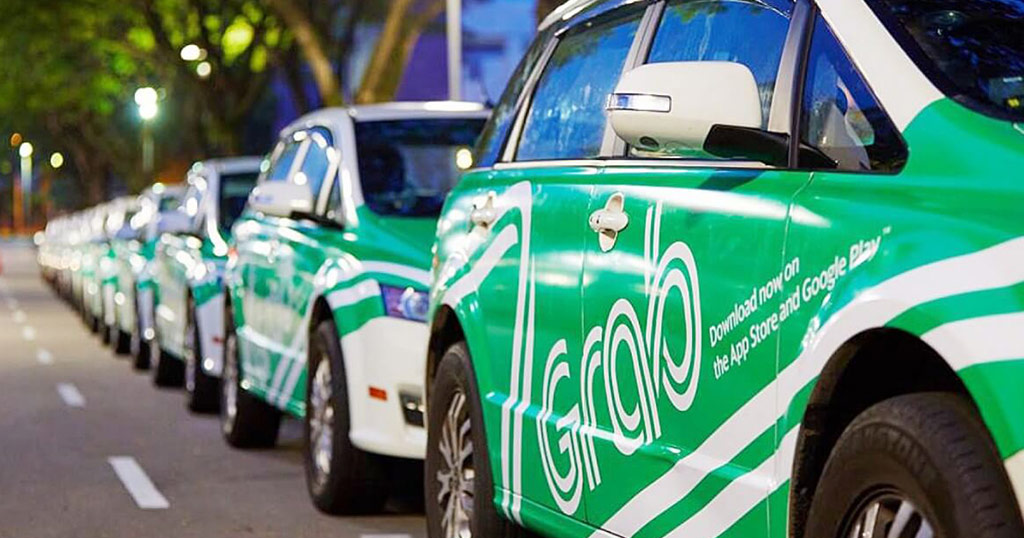 More safety protocols
Grab will implement more stringent protocols for the riding public that will avail GrabCars. These initiatives aim to promote a safer and healthier Grab ride for everyone. Among those that everyone should follow include the following:
Following the government's mandate for cashless payments on all public transportation, Grab's mobility service offerings will be simplified to either:

GrabCar (GrabPay) – for all transactions using GrabPay as the payment option, and
GrabCar (Credit/Debit Card) – for all transactions paid through Credit or Debit Cards

Each GrabCar will only have a maximum seating capacity of two (2) passengers, and each will sit close to the windows at the back of the vehicle;
Only public health vehicles are allowed to transport COVID-19 positive individuals;
Driver-partners and passengers are required to wear facemasks at all times;
Driver-partners are required to keep their vehicles disinfected at all times, especially every end of the trip;
Each vehicle is required to have a non-permeable acetate barrier installed between the passengers and the driver-partner;
To aid in an effective contact-tracing procedure when deemed necessary, passengers are not allowed to book for others. They are required to show their booking code to their respective driver-partner before entering their assigned vehicle. However, exceptions will be made in specific cases of emergencies wherein the destination is a hospital and the account holder or companion was the one who made the booking.
Driver-partners are required to open and close the doors for the passengers, passengers are not allowed to open the doors themselves;
Eating and/or drinking is not allowed inside the car, and passengers are required to clean after themselves
Every time a passenger books for a ride, the passenger will receive a notification via GrabChat reminding them of the proper safety and hygiene protocol during the ride.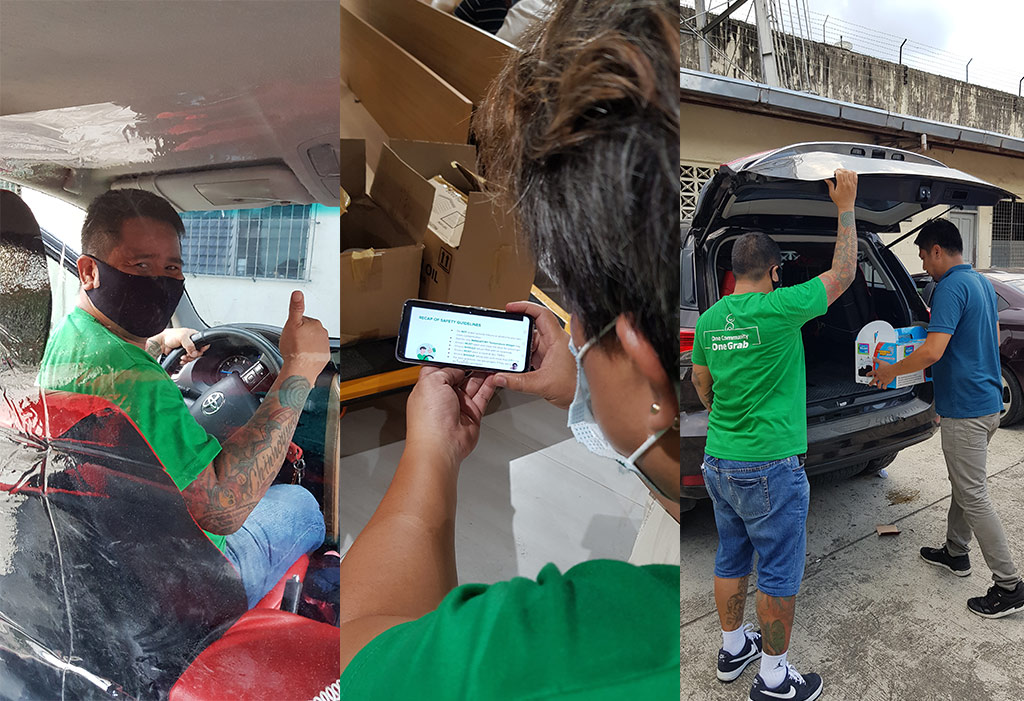 Less vehicles on the road
Grab has announced that out of more than 31,000 partner-driver names that they have submitted to the Land Transportation Franchising and Regulatory Board (LTFRB), only 2,025 TNVS vehicles have been approved to ply the Metro Manila roads to serve the commuting public. Out of the approved list, Grab has not identified which are for GrabCar or GrabTaxi.
The company has commented on this in a new press release, saying that they respect the regulatory body's decision as it aims to lessen people on the road and will comply with the government mandate for distancing and contactless payment measures.
"TNVS, especially in these critical times, remains to be the safest public transport service that readily supports the safety and hygiene standards, and contact tracing protocols of the government. TNVS also ensures compliance with the government mandate for cashless and contactless transactions, a capability that no other public transport denomination can guarantee at this time. Tens of thousands of Grab drivers are already certified with the new safety and hygiene standards of both the government and Grab, and they are ready to resume serving the commuting public." from Grab Philippines Statement, May 30, 2020
Grab will also check up on you
In addition to the above-mentioned measures, Grab will also roll out an in-app feature called GrabProtect, which will help determine your status and other issues. Both drivers and riders are given a set of safety and hygiene checklists to answer on such as COVID symptoms and other necessary hygiene practices before boarding a GrabCar.
The feature will be added onto the Grab App by no later than the end of June.