After we've seen it this past holiday season, it's now made official: GMA Network has officially launched its newest Digital TV accessory for mobile phones, the GMA NOW.
This new mobile DTV accessory helps you watch not only GMA and its exclusive DTV channels (Heart of Asia, GMA News TV, GMA DepED TV, Hallypop) but also other free-to-air Digital TV channels that are available in your area. This is made with MicroUSB and USB Type-C Android phones in mind with an adapter included in the package.
Aside from this, GMA NOW users can use an exclusive group chat feature inside the GMA NOW Android app, as well as gain access to interactive promos and more content via GMA Videos on Demand.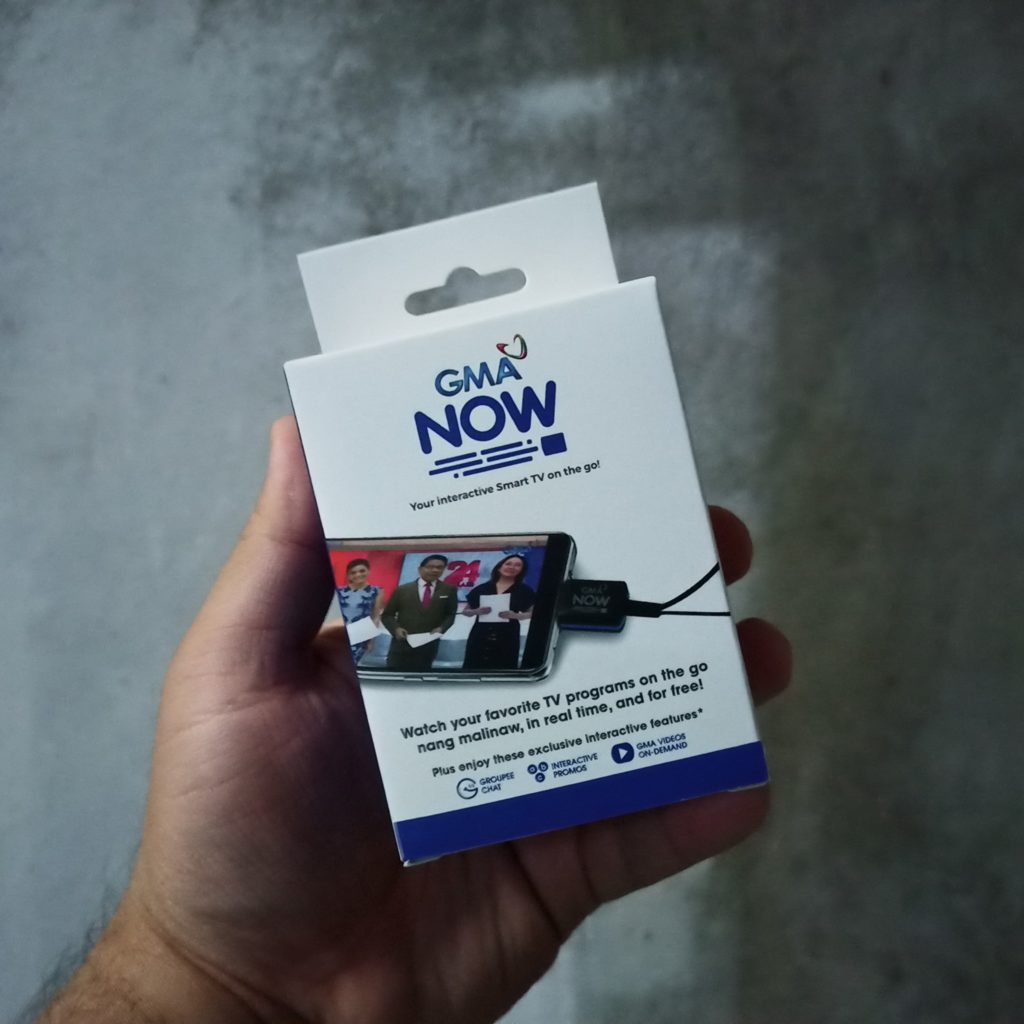 GMA NOW is best used where GMA's Digital TV signals are currently available: Metro Manila, Rizal, Bulacan, Pampanga, Cavite, Laguna, Baguio City, Pangasinan, Batangas, Metro Cebu, Metro Davao, and Cagayan de Oro, with more locations to come. It's priced at PHP 649 and can be bought at select retailers, as well as online on GMA's official Lazada and Shopee shops.