OPPO has officially announced a new line of chargers, including a 125W power brick that is said to charge devices a lot faster.
The new 125W SuperVOOC Charger sets a record for the brand, which claims that you can charge a phone from 0 to 41% in just 5 minutes, and a full charge in just 20 minutes.
OPPO touts an advanced encryption algorithm and strict temperature control regulators that enable the safe and efficient use of the flash charging device. It significantly improved power density properties in order to effectively reduce charging time while simultaneously not increasing the size of the charger. In addition, the technology behind the 125W flash charge has strengthened the safety protection features in the system by adding 10 additional temperature sensors that monitor the charging status and ensure maximum safety during charging.
"Today is a momentous day in terms of innovations. OPPO has been constantly forging a path forward in this technology and we can't wait to bring these breakthrough technologies in the Philippines. OPPO users in the Philippines are in for the best smartphone experience from camera, entertainment, and performance as we offer the best battery technology that can keep up with the digital lifestyle of the Filipinos," said OPPO Philippines Marketing Director Raymond Xia.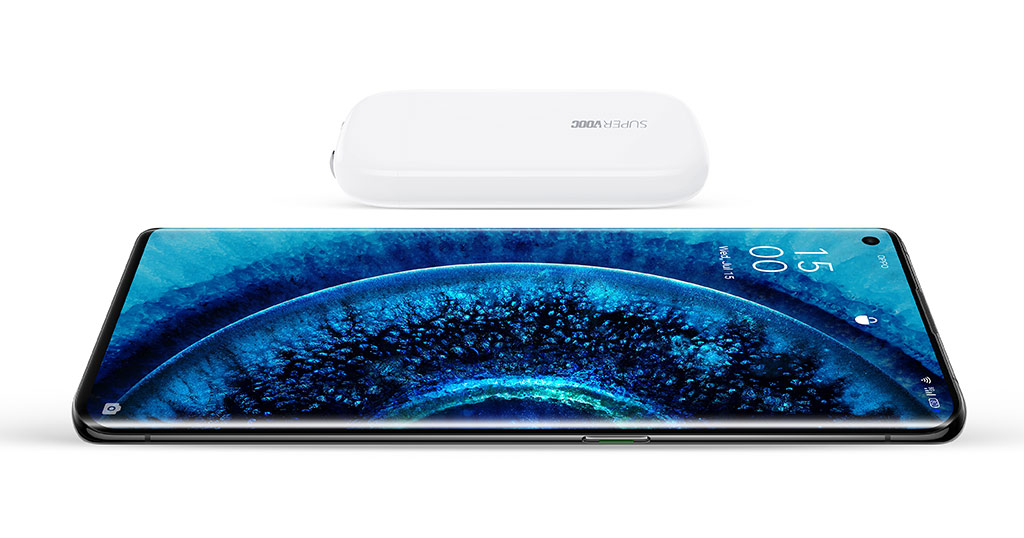 Other devices announced in the lineup include a 50W SuperVOOC charger, which is a lot smaller than most OPPO devices. It was developed through multi-radian curve processing to a size similar to a business card holder; its wall has a thickness of only 1.05cm. As a result of its design, users can easily place it in their shirt pockets and coat pockets, which makes it extremely convenient for commuting and traveling.
The 50W mini SuperVOOC charger is compatible with VOOC protocols, supports mainstream protocols like 27W PD and 50W PPS, and can charge a variety of devices including mobile phones and laptops.
There's also a 65-watt AirVOOC Charger, a wireless charger that adopts self-developed isolated charge pump technology and parallel dual-coil design to further increase wireless charging efficiency. The 65W AirVOOC wireless flash charge can fully charge a 4000mAh battery in 30 minutes at the fastest rate.
These new chargers are expected to be packed with upcoming OPPO phones and also sold separately with their official stores. No pricing nor timetable has been given for a local arrival.