XTREME has been making itself a household name lately, and that's because of the appliances they add to one's home. Here's one display you shouldn't miss: a 55-inch Smart Series TV with an IPS display and a store for TV apps to boot. What makes it special? Here's our full review.
XTREME MF-5500s specs:
55-inch UHD IPS LED display, 3840 x 2160 px
1.0GHz CA9 processor
Mali-400 GPU
1GB RAM
4GB internal storage
Speakers: 12W+12W down-firing speakers with Dolby MS12
Digital, Analog TV systems
WiFi, LAN,
USB 2.0, optical cable, 3x HDMI ports, AV-IN, Antenna, Line Out
Netflix, YouTube, Foxxum App Store
Linux OS
100-240V/50-60Hz
2 years warranty on panel, parts, and service
Inside the device are pretty much the basics. There's the 55-inch LED TV panel, a pair of feet for its stand, two remote controls, and a box of a wall bracket in case you want to mount it on your wall. Setting it up is easy and straightforward as screwing the bases in to put in your TV table, then plugging it in a nearby electrical outlet. If you feel too fancy, you can also set this up with the provided wall bracket for a mounted wall experience.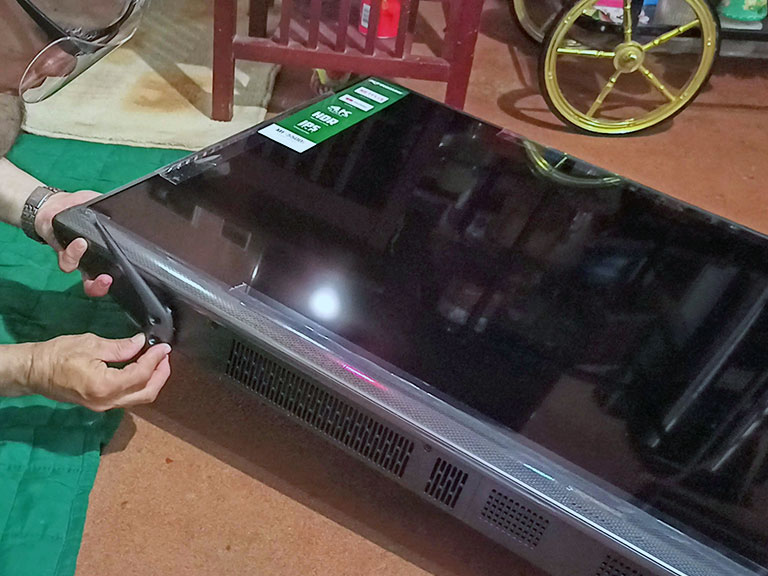 The two remote controls offer varying functions. The longer one has more buttons and offers total control of your TV with channel number keys, direct controls on USB multimedia, one-push access to a browser and streaming apps such as Netflix and YouTube, while the other has more consensed keys for essential smart-related functions like showing up to the home or entering directly to the settings menu.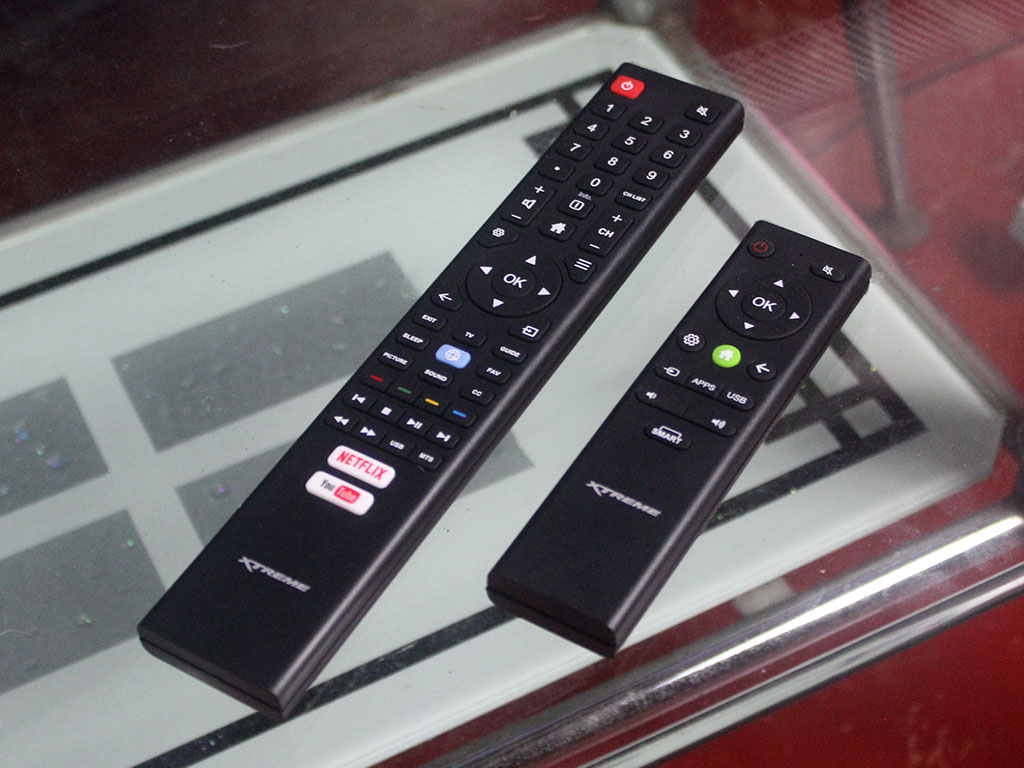 Let's talk about the TV itself. For a budget display, this reeks gorgeousness with the chrome-colored embellishments. The 55-inch display is at the front, of course, with two feet standing at the bottom.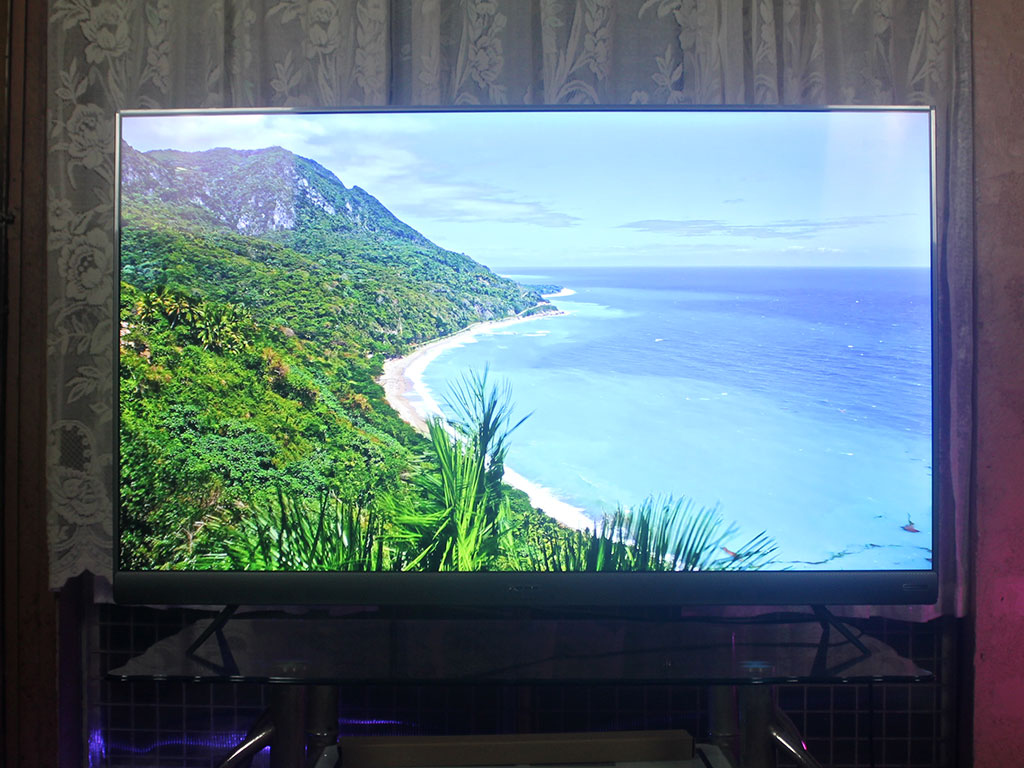 See those bezels? we can't believe them too. You're treated with thin bezels, as well as unbelievable thickness. These run at the top, left, and right sides.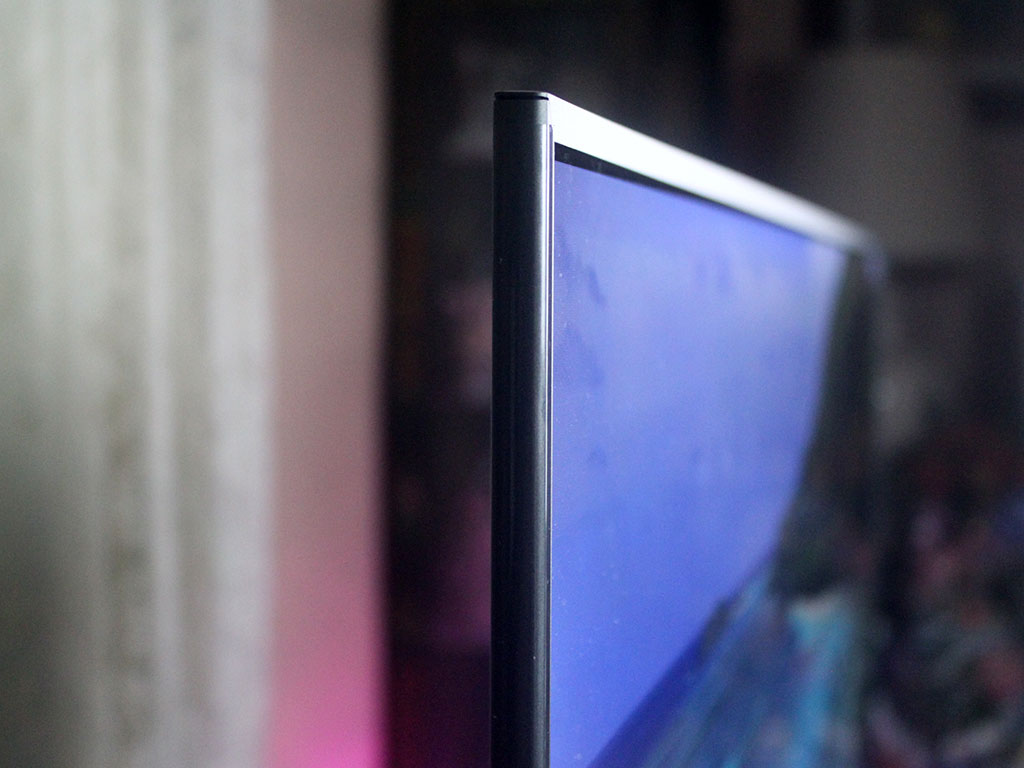 At the bottom, we have the loudspeaker grille. XTREME touts two 12-watt front-firing speakers. Let's talk more about that in a while.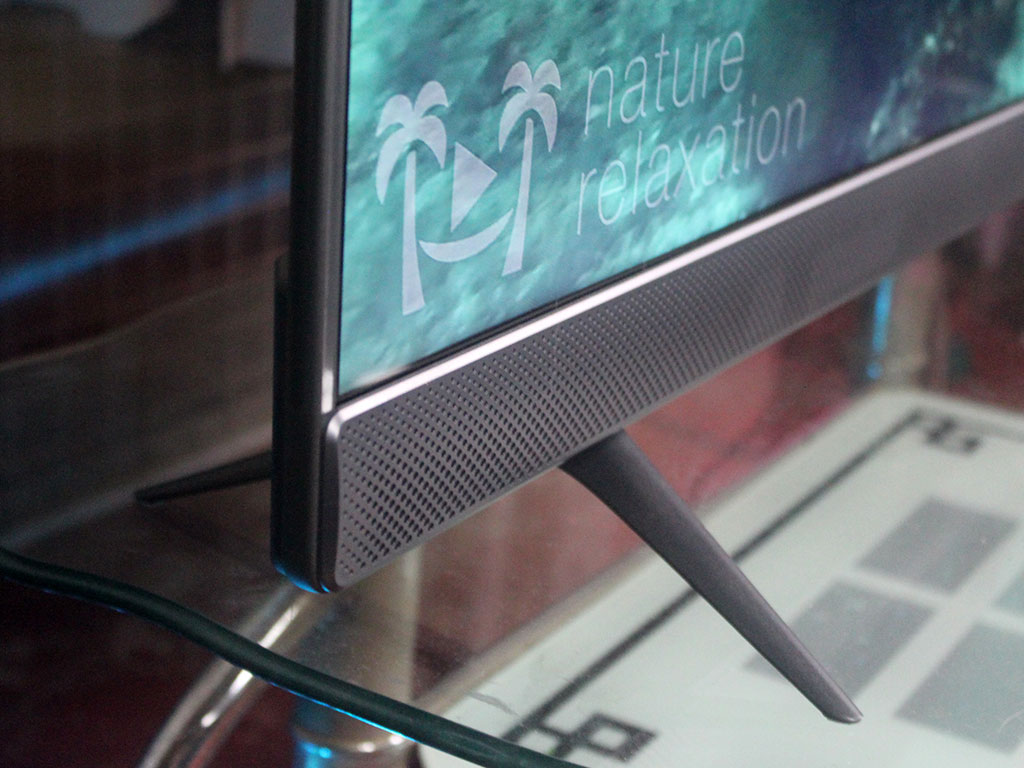 The back of the TV offers connectivity features akin to most smart TVs. We have a USB port for multimedia playback, an RJ45 Ethernet Port, an optical port, three HDMI cables, AV-IN, a 3.5mm audio jack, and an antenna port for capturing television signals. The TV also has manual controls at the bottom-left of the panel in case you don't have the remote. The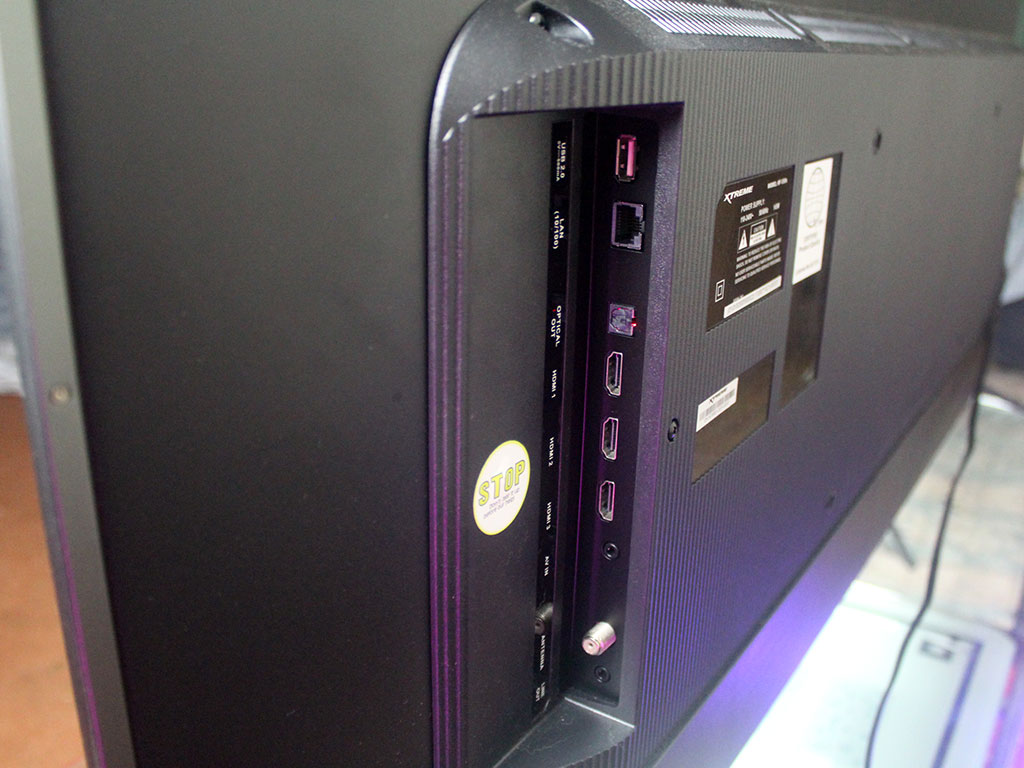 The design of the TV is classic-looking and can outright fit at any home with its chrome-colored sides and non-distracting visuals.It's also not a TV that would easily topple over as our dog accidentally bumped into the TV table a few times with (luckily) no damage.
A great viewing experience
Without much doubt, this XTREME TV offers a good viewing experience. The 55-inch 4K IPS panel offers well-saturated colors, as well as decent sharpness and contrast. You may not find the settings appealing right out of the box, so you'll need to adjust them in the settings panel to suit your preference.
As it's an IPS panel, the viewing angles are still great and do not offer changed colors even when you look at it from different angles.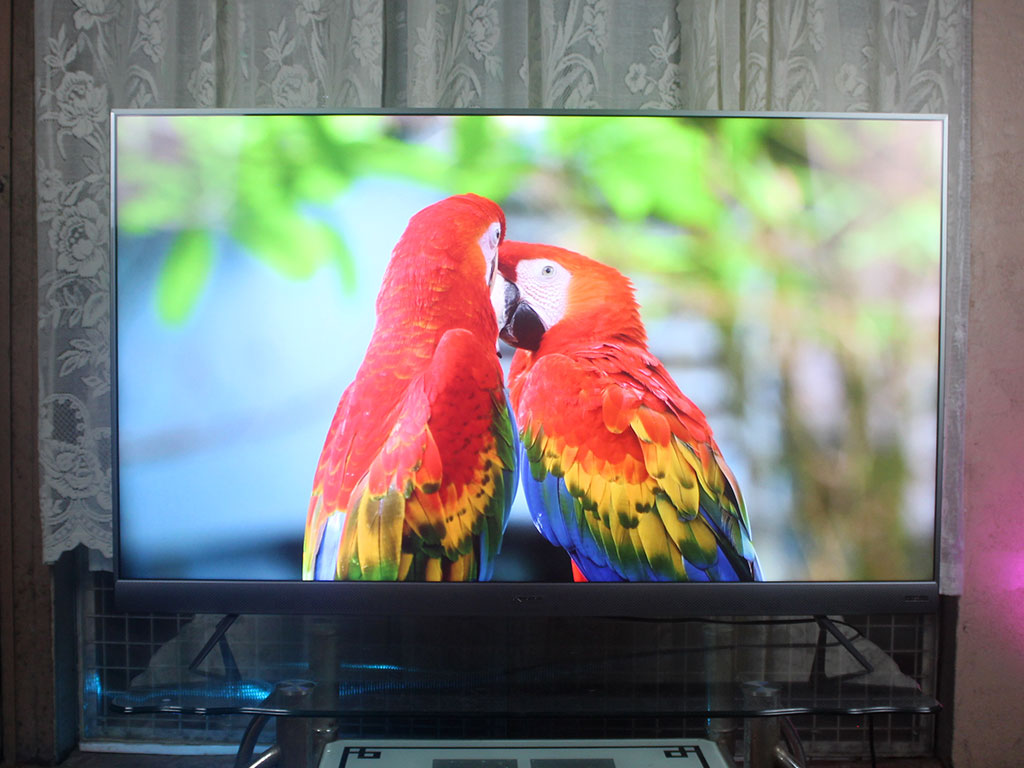 The backlight can be adjusted depending on the environment, so it wouldn't be too bright to view when you're having a movie time at home.
Aside from the adjustable backlight, you can also choose from different picture modes including standard, dynamic, natural, and sports. The aspect ratio is automatically adjusted by default but you can set it to your preferred setting as well.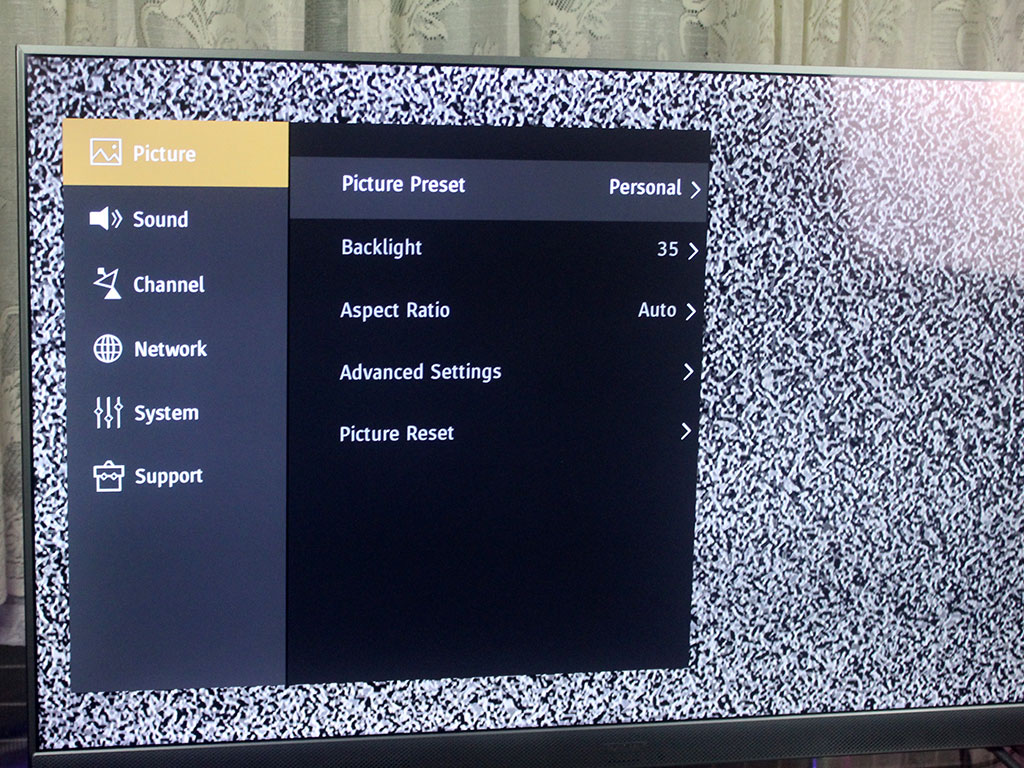 Its HDR quality is also okay. We played a few flicks from Netflix with HDR enabled and there is indeed a difference compared to when watching in normal mode. The dynamic range isn't the best we've seen, but it's actually not that bad.
Sound quality
XTREME has placed two 12-watt front-firing speakers here with their PureSound Technology. The settings panel offers different options, including switching to different presets such as movie, standard, music, news, personal, and sports. There are also options for changing the stereo speaker balance, turning on auto-audio levels, and even audio delay.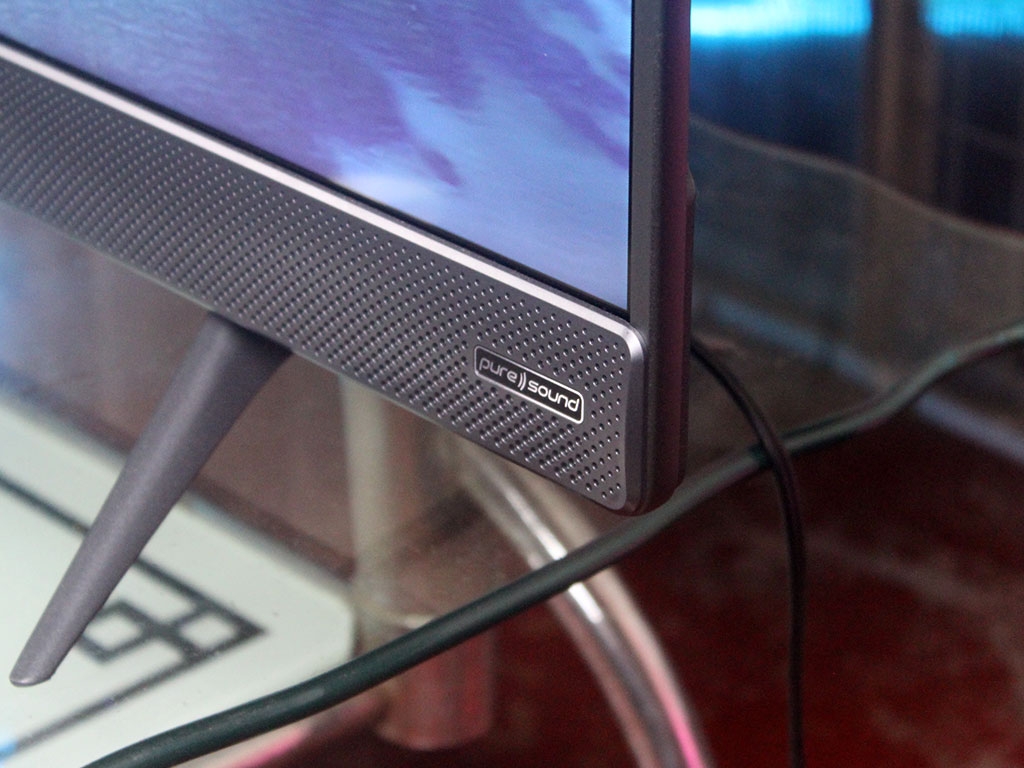 It offers a full sound with decent clarity and resonating bass. The loudest volume we've set while watching a Netflix film can easily fill up medium-sized room and will drown other audio.
More than just Netflix and YouTube
This S-series Smart TV isn't smart if it doesn't have anything you need for a better viewing. This features a Linux-based Unique OS with a dedicated app store for more content you can watch such as channel apps for sports, lifestyle, entertainment, or random video clips.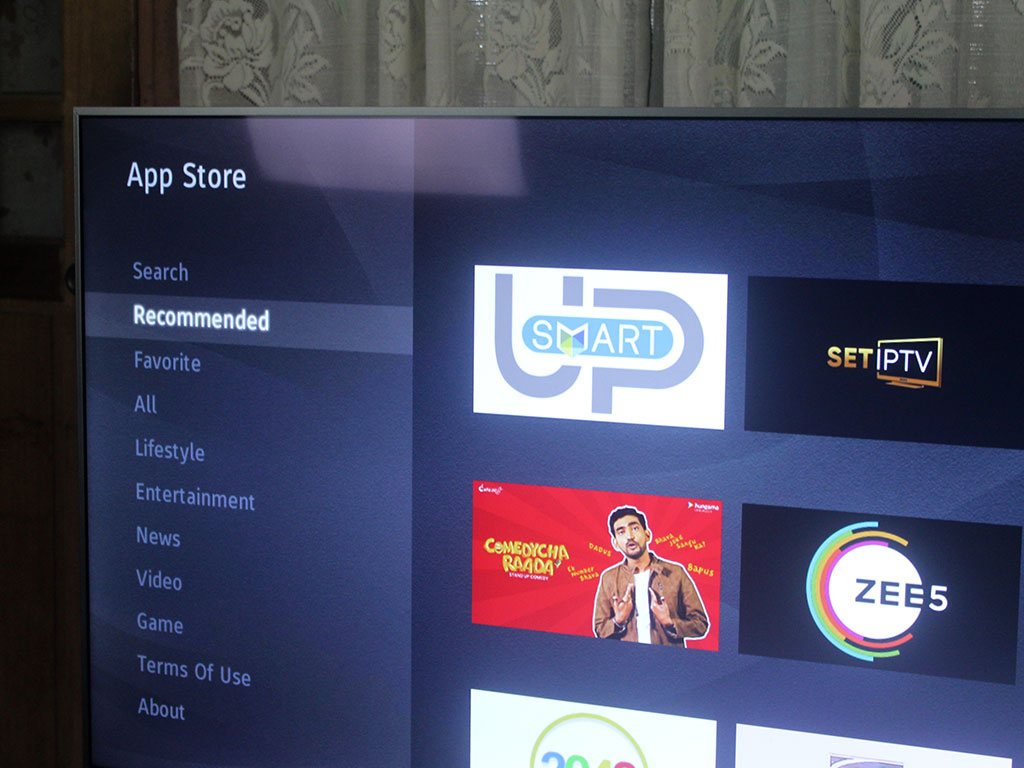 Watching here and switching through apps require that you go to the TV's home. This smart bar at the bottom is also available only when you go back to watching normal TV as well.
Speaking of TV, this features both analog and digital TV receivers, though you may need to place an antenna to fully enjoy it. We've placed a Digital TV antenna and were able to quickly get channels available such as GMA, TV5, and NET25. There's also a dedicated setting menu just for scanning channels so you won't get lost in the process.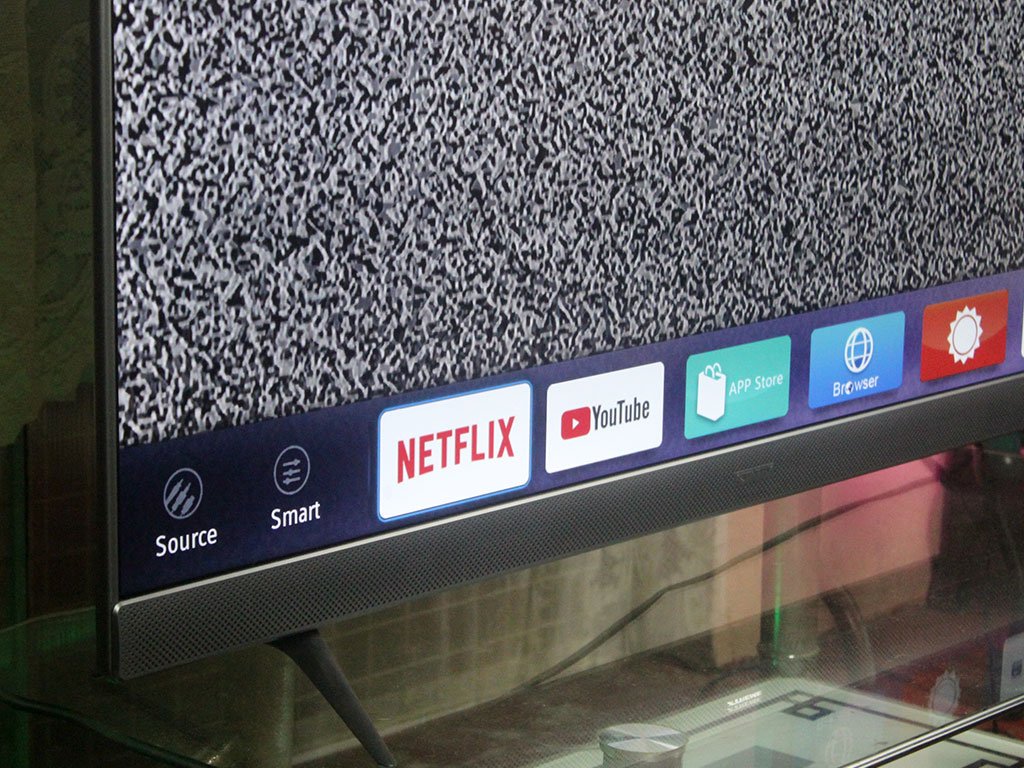 I like that this offers both wired and wireless connectivity. We hooked up the TV to our home WiFi and it connected well. Loading videos aren't much of a problem just as it did when we tried using a wired connection.