Epson Southeast Asia is hosting a live webinar series for innovative print solutions for businesses titled "Innovating Prints For Your Business". This will showcase ways to sustain creativity and future-proof industries in today's consumer landscape.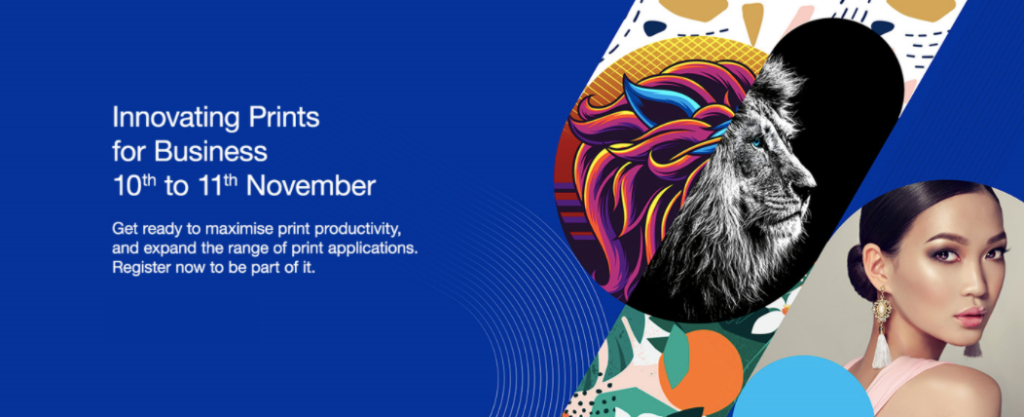 The webinar will have experts from various industries across the SEA and discuss how they offer value-added benefits in using Epson's products as well as sharing their experiences on the advantages and benefits of the brand's products to their business. This will also help businesses most especially start-ups to have a deep understanding of the different applications available in Epson's suite of products.
In addition, this will also allow customers to interact with Epson and industry experts through a live Q&A and product demonstrations that will highlight the features of various Epson products. Photo and textile enthusiasts will also benefit from the event as the latest advancements in printing, applications, and market trends in their industry will also be featured.
The first day of events will introduce Epson's product line-up by category including water-based, solvent, sublimation transfer, printing solutions, and its resultant deliverables, as well as a dedicated session, focused on color reproduction systems to optimize photo printing workflows. Meanwhile, the second day of events will cover Epson's leading signage solutions, direct-to-garment, and dye-sublimation textile printers and industry case studies that demonstrate tangible business benefits.
The full event agenda will be as follows:

Date

Time

(GMT +8)

Duration

Genre

Topics

Wednesday, 10 November 2021

11:00 –
12:00

1 hr

General

Exploring the Large Format Printing landscape and the full Epson range

Get to know the full Epson Large Format Printer range, designed for a world of applications and possibilities, and take part in a live forum discussion with Epson Leaders.

14:00 –
15:00

1 hr

General

Achieve efficient colour reproduction and accelerate your business

Discover how you can take colour matching to the next level with our technology and software, featuring Epson's 1st Portable

Spectrophotometer and Epson Edge Print Pro.

15:00 –
16:00

1 hr

Photo

Unlock the power of Remote Proofing Join CGS Publishing Technologies International GmbH as they share the full potential of their Remote Proofing system and learn how it can boost productivity for your business.

16:00 –
17:00

1 hr

Photo

Photo printing made easy –understanding workflow with James Tan

When it comes to photography printing, the workflow is often complicated when you don't have the know-how. Print-master

James Tan will be sharing how you can achieve a simple printing workflow with the right tools.

Thursday,

11 November 2021

11:00 –
12:00

1 hr

Signage

Choosing the ideal signage printer for your business

Whether you're starting out in signage or ready to expand, this session will help you clearly see which Signage printer is right for you and your needs.

14:00 –
15:00

1 hr

Signage

How to create eye-catching storefront signage

First impressions count, so don't miss these insights into storefront signage printing and how businesses pivot to the new normal with Image Junction Sdn Bhd.

15:00 –
16:00

1 hr

Textile

Getting started with Dye-Sublimation printing

Ready to make your mark with dye-sublimation printing? We'll show you the different applications and finished goods that can be affordably produced with our printer range.

16:00 –
17:00

1 hr

Textile

Secrets to Direct-To-Garment success from the expert

Who better to talk you through building a successful Direct-To-Garment printing business than someone who has already done it? Join Fluxmall Vietnam as they share their tips and showcase the potential of the Epson SureColor SC-F3030.
The Epson live webinar series is happening on November 10 and 11, 2021 from 11 AM to 5 PM. To register for the webinar, visit https://www.epson.com.ph/lfp-summit-2021.